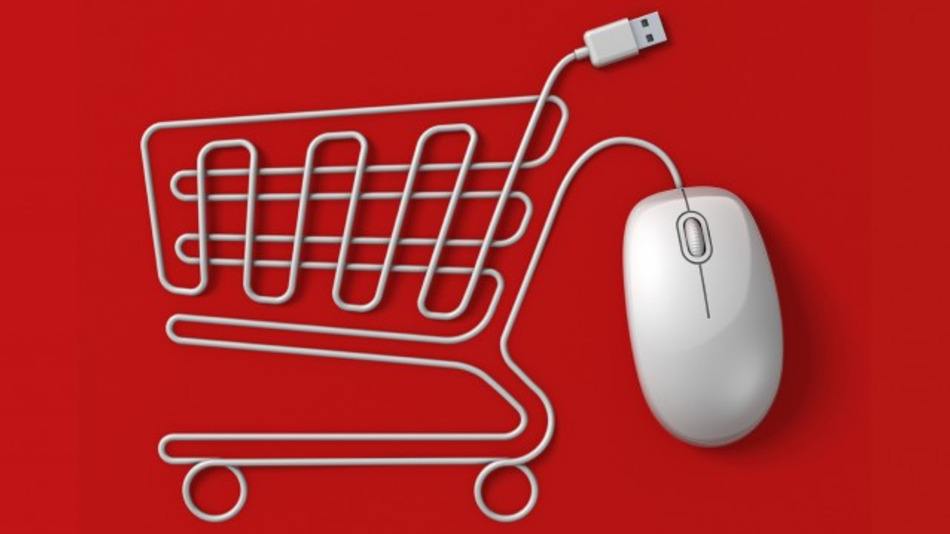 Cyber Monday is one spectacularly successful retailing scheme that not only hit the mark when it was first launched, but so thoroughly clicked with consumers that it has become a permanent part of shopping language. It was first coined by Shop.org, one of the online sites of the National Retail Federation, as a term to describe the Monday after Thanksgiving Day. As the day viewed by many as being the official first day of holiday shopping, the day was a prime candidate for the name and for online retailers to capitalize on opportunity. Since its first promotion in November, 2005 as a press release on Shop.org, it has generated a whopping sales figure of over $46 million.
One of the easiest ways to shop Cyber Monday is to visit CyberMonday.com. This is Shop.com's online mall, and over 800 merchants offer literally thousands of special deals on it all through the entire holiday season. In truth, the site is actually open year-round, allowing anyone access to shopper's paradise. For those who want the latest deal information as quickly as possible, the fastest way is to sign up to receive emails from CyberMonday.com.
For the over-achiever shoppers, there's no need to wait until Cyber Monday, as there are significant deals offered in the days leading up to the official big day. But, some of the biggest discounts and deal bundles are offered exactly on the day. Here is a line-up of what's coming up until November 30, 2015:
Cyber Monday Sales at Major Chain Stores
Walmart has taken the advertising lead so aptly started by Shop.org and is extending their Cyber Monday sales into Cyber Week. Promising extra savings on electronics, gifts and seasonal items, they are encouraging customers to sign up for Walmart emails to get updates on their Cyber Monday deals and early access to their ads.
Best Buy is offering great prices and deals in all of their departments, both in-store and online. They are including cell phones, appliances, TVs, laptops and tablets, plus more. The company has advertised that some deals will be available only online, while others will only be available in their stores.
Amazon promises plenty of deals, but recommends that customers bookmark their Cyber Monday page at: http://www.amazon.com/Cyber-Monday/b?node=5550342011 to get any updates they'll be posting in the days before.
Target has taken their own spin on the day and created "Merry Monday". The store is offering special one-day deals every Monday of the holiday season. They also tell customers to keep in touch for updates and specials by signing up for their emails using the handy button on their website and to follow the store on Facebook and Twitter. The company will have deals both in-store and online for toys, electronics, clothing, kitchen appliances and accessories, plus holiday décor for Christmas, Kwanza and Hanukkah.
JCPenny is adding an extra day to its Cyber Monday sale. Shoppers can choose to buy online on both Sunday, November 29 and Monday, November 30 for a whopping 50,000 advertised deals. The store is offering 30% off on purchases of $100 or more. Use online shopping code: SHOPALOT
Sears asks visitors to its company website, "Are You Ready?" and offers the promise of huge online sales starting on November 29, with free shipping on orders over $49. There is a sign up for weekly coupons by texting: CYBER TO 73277
Canon.com is showing a "Countdown to Canon Cyber Monday" on its website. The only other information provided is a button to click for customers who want to "See what other sales are going on now".
Microsoft.com is promising special savings on game systems, phones, laptops, and tablets. A visit to their website also shows a button to link to a page offer sale items until the big day arrives.
Special Pre-Cyber Monday Sales on CyberMonday.com
The majority of these offers are good up to and including November 30, 2015. Many of them have special deals that continue beyond, into the week, until various December dates, and even through the end of the holiday season. There are many more companies offering listings of various kinds, which may or may not coincide with Cyber Monday. There are also companies simply advertising on the site, with no mention of special discounts. Those listed here are a good representation of the best of what is offered:
Verizon is offering Pre-Cyber Monday selected deals for anyone wanting to upgrade their phone service before the day.
1-800-Flowers is offering up to 40% off on select arrangements through November 30. No promo code is required. You can access their deal website through the All Offers page of CyberMonday.com.
Macy's is offering an extra 20 to 50% off plus extra savings on their décor and decorations for the holidays through November 30. Their free shipping for any purchases over $99 extends through April 30, 2016.
HSN is offering discounts up to 60% off for shoppers who want to get an early start. Holiday pricing for electronics gifts will continue through December 21. There are also discounts on clearance items up to 65% for those wanting to shop right away, and through December 31. There are Flex Pay to buy items now and make payments with no interest or fees valid through December 31.
Priceline.com is offer Express Deals of hotels up to 60% off with no bidding through November 30.
Bloomingdales is giving 25 to 50% off on items in their sales department through November 30.
Sephora is giving free shipping for orders that total over $50, and for every order, 3 free samples will be included.
theVitaminShoppe.com is offering to give one product at 50% for each full-priced product purchased, through November 30.
Ashford.com sells high quality watches in many brand names. For customers who use promo code AFF30, a 30% will be taken off of $270 orders. Valid through November 30.
Mikasa, recognized worldwide for fine china, crystal, flatware and home decorations, is offering 20% off on 1 item. Valid through November 30, using coupon code 20SHOP upon checkout.
Lancome Paris has beautiful fragrance and skin care products. The company is giving a 4 piece sample plus free shipping on a purchase of $49 or more, or get a bonus sample when buying $75 or more. Use the coupon code MERCI when checking out.
Bed Bath & Beyond is giving 15% off on Calphalon Cookware Sets plus free shipping on orders over $49.
Art.com is offering 30% off of all of its orders of prints, art, decorative items, fine art and more. Use code GIVETHANKS15 at checkout.
AllPosters.com is giving 30% off on its posters, photography and more. Use code THANKSGIVING15.
LivingSocial is offering up to 80% off when you shop online. The company specializes in discounts for all sorts of activities and outings, ranging from gourmet dining to trips to the aquarium with the family.
Converse.com is offering 40% to 60% off on new markdowns. The company carries a wide variety of sneakers for court and street.
Through November 30 and Beyond: CyberMonday.com Holiday Offers
PetSmart is offering 20% off on its selection of holiday treats and rawhide until November 29.
Alicia & Olivia is offering free domestic shipping until November 30.
HSN is offering free Football shipping on any orders of $75 or more until November 30.
Global Wine Cellars is offering 50% off on Wine Club membership. Use Code: NOVCLUB until November 30. The company is also offering $12 off their Swirl, Sip, Savor, Party Gift Set. Use Code:
SWIRLSIP12 until November 30.
Kiehl's is giving $20 off of purchases that are $65 or more until December 2. Use Code: JINGLE
Moda Operandi will give $175 off of purchases of $500 or more until December 14. Use Code: GIFT175
Vista Print is offering up to 50% off of their Holiday Card Collection until December 20.
SkinStore.com is providing storewide savings of 20% off. Use Code: GIFT20 until December 21.
Omaha Steaks will give free shipping and an additional 15% off of orders $50 or more, until December 25.
There are plenty of deals and savings offered by retailers for the holiday shopping season. Though many have tied their offers tightly to the Cyber Monday concept, there are just as many which have not. With the goal of introducing their products to customers, many have been very specific about what is on sale and what is not. The other major thing for consumers to note is that retailers who have jumped on the Cyber Monday bandwagon are not giving out the specifics about what they are offering too far in advance of the date. Instead, they are using every opportunity to get email contact information so that they can increase the chances of letting customers know what they have for sale. It's very clever, really.
From the customer's viewpoint, all the extra attempts at contact may be very welcome. If discounts and special deals are going to part of those all-important emails, some may feel that it's worth the extra mail in their boxes. It's certainly easier to delete unwanted sales notices than it is to recycle snail mail delivered to the regular mail box out front.
Other customers may feel that privacy is more important, and opt to simply wait until the actual sales information for Cyber Monday makes its appearance. It's not too long to wait, and it gives some extra time to do some price comparisons before jumping into lots of purchases. For those planning on buying technology, a bit of research time beforehand is always welcome, too.
The National Retail Federation and Cyber Monday
When the National Retail Federation first coined the term Cyber Monday on its Shop.com website, it was November 28, 2005. The organization certainly was successful in reaching its stated mission with that press release. The goals it has of "advancing the interests of the retail industry through advocacy, communications and education" were clearly met with that genius retailing move.
The National Retail Federation represents retail businesses in more than 45 countries including the United States. All types of retailers are represented, including Internet retailers, chain restaurants, department and discount stores, grocers, specialty stores, home goods sellers, wholesalers and Main Street merchants. For this reason, Cyber Monday has had record sales in other countries than the United States, which goes contrary to the belief that the United States is the most consumeristic nation on earth. In fact, record setting Cyber Mondays have taken place internationally, with Amazon shoppers accounting for a fair share of the sales, as international shoppers used the time zone differences to beat the start time for shopping.
Cyber Monday is recognized in the United Kingdom, Brazil, Canada, Germany and Portugal, to name a few key countries. The United Kingdom was estimated to reach millions of online sales on the day in 2014 alone, due to Amazon.com offering "Lightning Deals" in the hundreds. These featured time and quantity limits, so a kind of buying fever took over. Other big name stores that generally participate there include Disney, eBay, Tesco, Asda, Argos, Currys, and GameStop.
The National Retail Federation charges retailers $4,000 to be integrated into the CyberMonday.com website. They are allowed to provide a description of their business, but they also must have an active affiliate program with Linkshare, the eBay Affiliate Network or one of several others required.
Interesting Cyber Monday Facts
According to Aol Advertising, most people and many retailers think that electronics is the most often purchased category on Cyber Monday. The truth is that more people buy clothing. The percentages are 67% for items to wear and 47% for electronics.
Many shoppers multi-task, shopping inside a store for deals to see what the brick and mortar store has to offer, while constantly checking in with their mobile devices and comparing prices with their lap tops. This way, they get the best deal offered the instant it becomes available and they don't spend their money until they're certain they have the best price.
Some believe that shoppers spend more on Black Friday. The truth is that Cyber Monday shoppers average $468 per shopper, while Black Friday shoppers average $309 per shopper.
IBM Digital Analytics Benchmark analyzed Cyber Monday of 2012. Its summary of the various factors which were analyzed indicated that the day was "the biggest spending day ever with online sales growing 30.3 percent over the same period" the previous year. The shopping hit its peak at 11:25 AM in the Eastern Standard Time zone. While many consumers used their mobile devices to shop, the iPad generated more shopping traffic than any other device. The average number of orders for Cyber Monday were higher than those for Black Friday. The industries that contributed the most to the growth in sales were department stores, health and beauty items, home goods and items of apparel.
The Last Word
Retailers said it best: "Cyber Monday is here to stay." The shopping day is so firmly embedded in the holiday shopping schedule around the world that it's not likely to disappear. The convenience of shopping online coupled with all sorts of spur of the moment deals makes the entire day much like gambling at a great casino. There's fun, excitement, money, luck and success all mixed into a huge event. After all, people are shopping for the holidays anyway…so why not shop bigger and better?