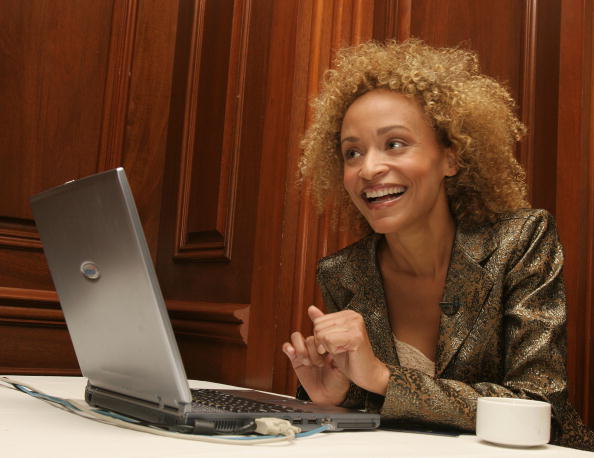 Whether you have been single for quite some time or have found yourself to be newly single after being in a relationship for a while, it's a bit tougher to meet people nowadays. It seems that the older you get, the harder it becomes to know where to meet a guy. When you're in school, you have more time for socializing and you tend to have more of a network of people – especially people your age – to meet someone. But as you grow up and get a job that keeps you rather busy and maybe even have kids, the prospect of meeting a guy seems to dwindle down – besides, where would you meet him anyway?! That's why in this day and age, online dating has become more common and prevalent. It seems like everyone has been or is currently on a dating site or two. So, you find yourself signing up and even find a guy that piques your interest – what to do next? Chat him up, of course! I know, easier said than done – especially if you've been out of the loop for a while. "Hello" is a great start, but after that there are definitely some other questions you want answered and that you need to ask!
Here are some important questions to ask a guy you like while online dating:
What about my profile made you want to write to me?
Unfortunately, many guys online will copy/paste a message and mass send to a number of ladies. This question will help weed those guys out and if they haven't already, they'll actually read your profile! They'll most likely point out your pictures or – even better – something you wrote about yourself.
What are you looking for in a relationship?
Many guys will be fairly honest and tell you exactly what they're looking for. Their answers can range from "I'm just looking to have fun" to " I'm open to a relationship but for the time being I want to keep it casual" to "I'm looking for the one." Based on their answer(s), you can evaluate them and see if what they're looking for matches up to what you are looking for. If it matches up, that's great and you can move from there; if not, that's perfectly fine – it's better to know now and find someone who is rather than pursue something when you're not on the same page.
What is your idea of a perfect Saturday?
The answer to this question will reveal quite a bit about the guy, including his interests, lifestyle and hobbies. You can also get an inkling as to if you two would be compatible. If their idea of fun is waking up late and watching TV all day, while you're into waking up early and doing active things on the weekend, then you may have a tougher time finding things in common – although, that is only one aspect!
What's your family like, and do you see them often?
For many, family is pretty important. If you are all about family and family values and the guy you like isn't so much, that doesn't necessarily mean you aren't compatible, but family can be a big issue. You need to make sure that their perspective on family matches up with yours. This answer will help give you insight to how their family dynamic is, which is an important issue and will affect your future together in the end, so it's best to know now.
(Photo by Peter Kramer/Getty Images)