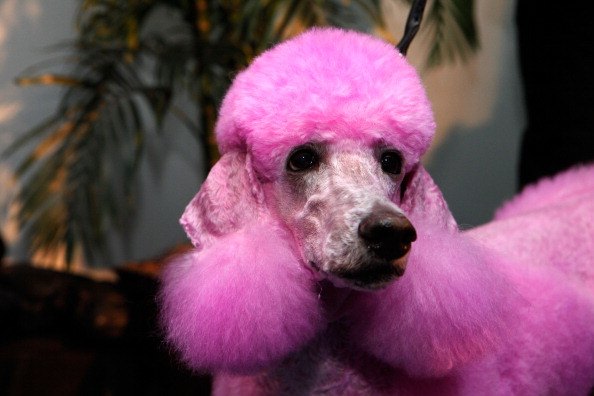 Figuring out what kind of dog to get when you are deciding on a canine breed to adopt is never an easy task at all. There are so many elements and aspects of a dog that can be deal-breakers for some people, especially when it comes to hair. Whether it's because of allergies or cleanliness, picking a dog that doesn't shed can be difficult if you aren't well-versed in dog breeds and characteristics. If you're a fan of large, big dogs but have an issue with its fur, never fear! There are a number of breeds that don't shed, or at least don't shed that much!
Here are five popular big dogs that don't shed:
1. Standard Poodle – Yes, these mega-fluffy creatures come in an extra large. While their hair and fur looks like they would be fluffy and light, it's actually a dense, harsh texture. All you need to do is brush their hair daily and they're good.
2. Giant Schnauzer – You can't help but like a Schnauzer: they love to protect their pet parents from peril and danger. Much like its smaller version(s), these guys only need their hair to be trimmed every month or just about.
3. Airedale Terrier – These large dogs require you to be their personal assistants.
4. Bouvier des Flandres – These shaggy canines have a longer black coat that calls for trimming a handful of times a year to keep it clean. They are also very loyal and intelligent. 
5.Black Russian Terrier – These very big dogs may have a coarse double coat, but it's very low maintenance. All they need is occasionally brushing and trimming their hair – just a few times a year. They are also quick learners as well as very protective of family.
Photo by Amy Sussman/Getty Images for FIJI Water