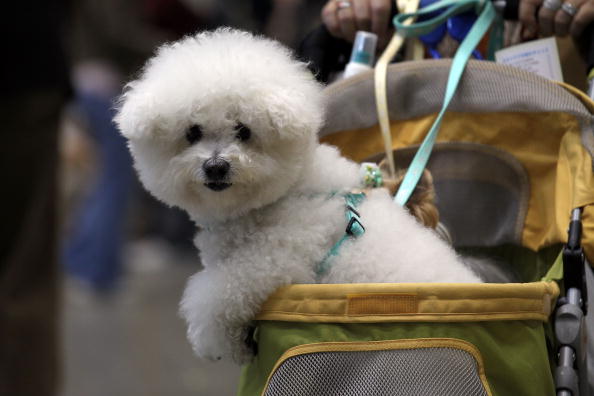 A couple of the main reasons why people who adore dogs but don't have them as pets is because they, or someone they love, are allergic and/or because the dog sheds too much. Whether it's a biological or a vanity issue, dog hair can be quite the issue, as all dogs shed. Luckily, there are a good number of dogs that don't shed as much, despite having a ton of hair, and even make great pets for other wonderful reasons!
Here are five great dogs that don't shed and why they can possibly be a great pet for you:
– Shih Tzu: While shih tzus don't shed, they need a lot of grooming. These dogs are lively and alert, but they aren't nervous or nippy. They can hold their own with kids as well as maintain high energy levels.
– Bichon Frise: The outgoing and social bichon frise loves people and has a gentle nature, making him very good with kids. He may need some training for his place in the family hierarchy, though.
– American Water Spaniel: While the American water spaniel is a hunting dog at heart, the breed is also very loving and easy going one. He's energetic and easy to train – perfect for a family or individual that's always on the go.
– Standard Poodle: As one of the most trainable breeds, the poodle is quite possibly the best all-around choice for a family dog.
– Wirehaired Pointing Griffon: While this breed is a natural hunting dog, he's very gentle and affectionate and is easily trained.
Photo by Koichi Kamoshida/Getty Images