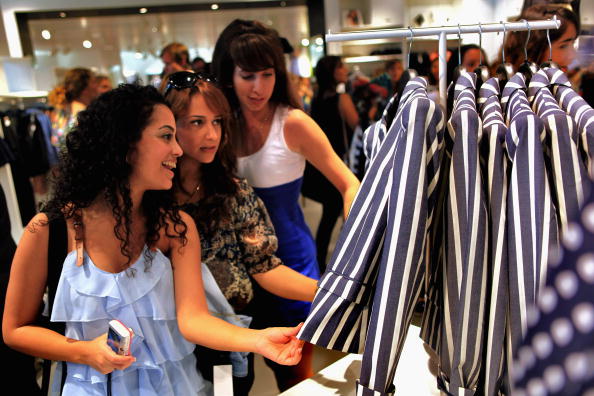 Having body issues is no stranger for teens – heck, it even affects many of us in our 20s, 30s, 40s and beyond. Shopping for clothes is one of the worst things (and possibly even the biggest nightmare) for someone who has body issues – and being a teenager just only makes it worse. After all, teens are going through many different emotions and conflicting inner dialogue that makes their teen years much more challenging. Thankfully, we can make it easier on them by knowing what it is that they need when shopping with a teen.
Here are some tips on shopping with a teen with body issues:
– Go to a store with their correct size. There's nothing more agonizing than going to a store that doesn't carry your size. If they are on the more curvy side, make sure their size is represented – otherwise, don't even think about setting foot in there.
– Do not participate in body shaming. It's going to be inevitable that your teen mentions how "fat" he/she looks. While your instinct is to respond with, "You're not fat!" it is better to formulate a response that will acknowledge their insecurity but also move the topic of conversation to the fit of the clothes. Mention something about a body part they can be proud of, like shoulders, arms, and so forth.
– Respect the teen's wishes. Whether it's something from loathing a certain dress you think would be amazing on her to your teen not wanting to continue shopping, it's best to respect your teen's wishes and lay off.
– Do not encourage more than minimal mirror-gazing. Mirrors are the worst when you have body issues, as some mirrors tend to focus one some things more than others. While mirrors will undoubtedly be at these places when you go to shop, it's good remind the teen that fitting rom mirrors are the absolute worst!
Photo by David Silverman/Getty Images