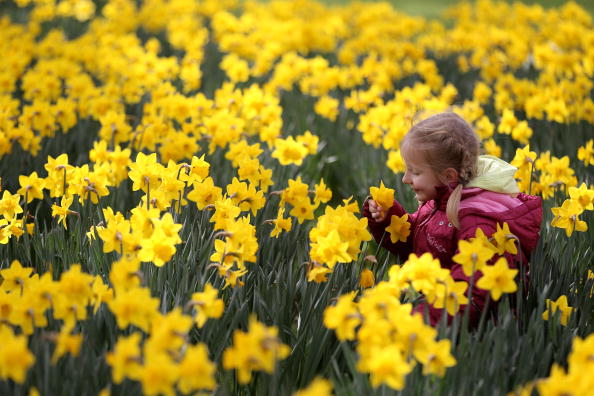 Throughout your life you're going to come across many people with various different names – some inspired by other people, some with great meanings and even some names that are just as pretty as the flowers they are inspired from. Flowers have long been sources of inspiration in naming your baby, especially if it's a girl – and it looks like there are no signs of that trend stopping. After all, flower names for girls have always been in bloom for baby names! But say goodbye to the likes of Lily and Daisy… and say hello to a new crop of flower-inspired names!
Here are five popular flower names for girls:
– Azalea: Sometimes called "royalty of the garden," this name is one of the newer flower names that is being used. The name, which means "azalea, a flower," has most recently been used in popular culture with singer/rappers Azealia Banks and Iggy Azalea.
– Violet: One of the prettiest flower and color names, the name has had its ups and downs throughout history. Becoming popular again in the last decade or so, Violet, which means "purple," has become a staple since A-List celebrities the likes of Ben Affleck and Jennifer Garner named their baby girl Violet.  

– Iris: While this name was more popular in the last century, it's making a great comeback and regaining its appeal. The name, which means  "rainbow," was derived from Greek mythology: Iris was the goddess of the rainbow! Celebrities like Judd Apatow and Leslie Mann and Jude Law have named their kids Iris. 
– Dahlia: The origin of the name comes from the flower, which was named in honor of Swedish botanist, Anders Dahl – meaning dale. The name is used occasionally in Britain and represents elegance and dignity.
– Primrose: Most recently used in popular culture as a character in The Hunger Games book series, Primrose means "first rose." It was first used as a Scottish surname and is still found in British novels!
Photo by Dan Kitwood/Getty Images