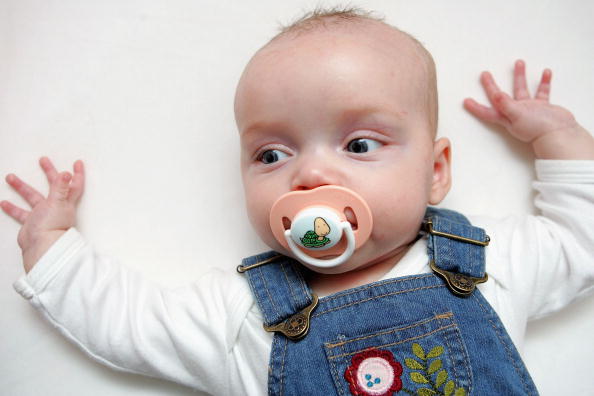 Naming your baby – whether it's your first-born, second, or seventh – is a very personal, intimate thing, but some people really like to find help and inspiration for their child's name. Inspiration may come from any place, really: from a family name to a pop culture icon to symbolic names in every which capacity. Many of today's most popular names tend to have Greek or Latin roots, the former making up many of the words in the English language. Greek mythology is often looked at when people are choosing names, as their gods had very strong and meaningful ones.
Here are 10 Greek baby names that tend to stand the test of time:
1. Alexander
It means "Defender of the People," which is perfect for the name's most famous bearer: Alexander the Great.
2. Damian
Meaning "To tame" or "to subdue," the name could be spelled in a variety of ways, including Damien and Damion.
3. George
While a number of our U.S. presidents' first names were George, it actually means "Farmer" or "Earthworker."
4. Lucas
It's better known in its shorter form "Luke," like Luke Perry and Luke Skywalker from Star Wars. It means "Of Lucania," Lucania being a region in Italy.
5. Stephen
Known more as Steven with a "v," this name actually means "crown." Popular Stephens include the kings of England, Serbia, and Poland, ten popes, and author Stephen King.
6. Maria
It means "Of the Sea" and since its popularity in the 1940s, it continues to be a timeless staple name. Famous Marias include TV personality Maria Menounos as well as characters in the musicals West Side Story and The Sound of Music.
7. Katherine
Meaning "pure," there have been many famous Katherines (and Catherines) throughout all of history, including actresses Katharine Hepburn, Catherine Zeta-Jones and Katherine Hiegl.
8. Helen
In Greek mythology, Helen was the name of Zeus and Leda. Her kidnapping by Paris was the cause of the Trojan War. The name means "bright one" and "shining one" and was the name of famed American author Helen Keller.
9. Sophia
Sophia, or Sofia, means "wisdom" in its Greek roots.
10. Anastasia
The name means "resurrection" and a famous bearer of the name was the Russian tsar Nicholas II's daughter who was rumored/believe to have escaped execution when her family was killed in 1918.
Photo illustration by Daniel Berehulak/Getty Images