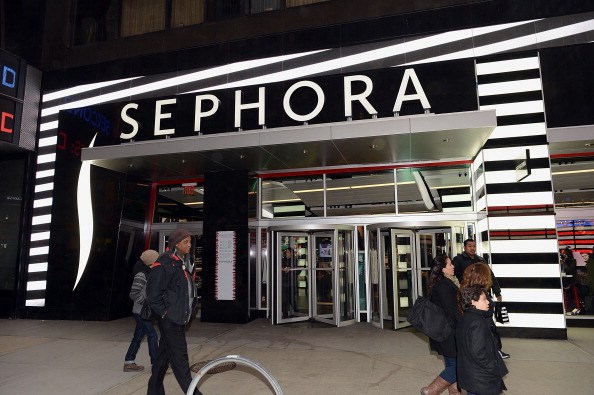 For many makeup and fashion enthusiasts, Sephora is considered a mecca (if not THE mecca) of all beauty retailers. Housing many popular makeup brands, like Bobbi Brown, Urban Decay, Dior, Laura Mercier and much more, the beauty and makeup retail store has pretty much something for everyone, from fun, edgy products to classic and timeless brands. You can get anything from makeup to nail polish to hair products to face products to perfume there – basically anything to fit your beauty needs. It's no surprise that Sephora is one of the top beauty retailers in the country! Of course, not all Sephora stores are created equal – while they are all great places to purchase makeup at, there are smaller stores and there are larger stores that may or may not carry all of the stock that each has. Some would argue that the Sephora stores in NYC are the best and they wouldn't be wrong. In fact, the Sephora NYC on 5th Avenue seems to be quite the popular destination – and with good reason! It can be argued that the 5th Avenue Sephora location is the company's best store, and here's why:
It is quite large and a sizable store.  According to those in the Sephora community, the 5th Avenue location is bigger than the one, say, in SoHo and in that it could mean a few things: you could fit more people (read: customers) in there; there is more space to host special events in; and with all that space, it is more likely that the store would have most of the things you want in stock, whereas the other smaller ones may not carry in-store.
It has the most possible services at its Beauty Studio. At this location's Beauty Studio, you can get a custom makeover, have a session with a personal beauty advisor and a mini makeover with no appointment necessary – talk about perks!
Location, location, location. Because it is situated in the middle of a very big and populated city, there's no surprise as to why this Sephora store is simply the best.
It offers an array of events and classes. Did you know you could take classes at Sephora? You can at the 5th Avenue location! From classes about eye liners to false lashes to colorful eye makeup to contouring and highlighting, you can not only purchase the  makeup you'll use here, you can also learn how to use what you buy in a separate and more in-depth class. How awesome is that?!
(Photo by Andrew H. Walker/Getty Images for Cover FX)