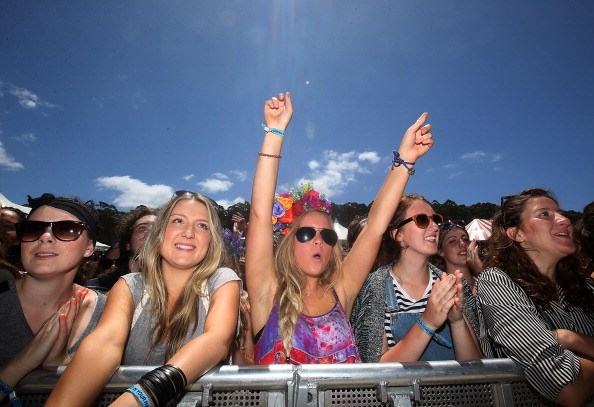 With summer in full swing, there are a ton of summer concerts and music festivals happening all over the nation. Practically every music genre is represented out there when it comes to summer tours and summer music festivals, which means it's a see-and-be-seen event for most of them. Every concert has their own vibe and unspoken dress code – you probably won't be caught at a metal festival or hip hop show wearing cowboy boots and flannel or a rock show wearing formal wear. If you haven't been out in what seems to be forever or just want to get an idea on what you could wear for your next show, we've got you covered – literally.
Here are five ideas on what to wear to a concert:
1. Dress it up… with a dress! For a fun girls night out or for a date night, skip trying to put together a complicated outfit and just throw on a dress. Depending on the genre, you can get as girly with a fun sundress (pop), feminine with a maxi or sundress (country), crazy with a bright neon colored frock (techno) – the options are endless!
2. Wear a fun top. Even if you just put on a pair of jeans, you can dress up a concert look by getting little dressy on top. Wear a rocker tee for rock and metal shows, glam it up with a dressy top for a pop or country concert, or make a statement and wear a bold top for hip hop and rap shows.
3. As for accessories, keep it minimal, but make sure the ones you have make a difference. Don't have your accessories overpower your outfit – have them complement it!
4. Avoid wearing open-toed flats or sandals. Trust us, even though it is summer and all you want to do is live in your sandals and flip flops, it's best that you leave those at home (or at least in the car) when you go to a show. You risk getting your little toes stepped on by hundreds or even thousands of people at the venues. Dress your feet appropriately for each show: boots, sneakers, heels, and wedges all make the cut.
5. When it comes to makeup, a little liner, mascara, and smokey or even neutral shadow will do the trick, paired with a bright and/or bold lip color. It's a simple, playful look that is classic for any show you go to.
Photo by Mark Metcalfe/Getty Images