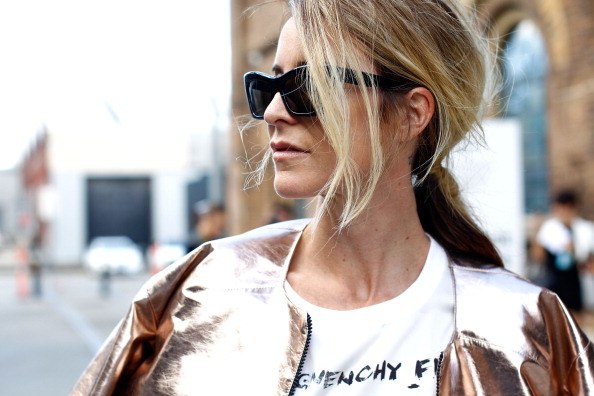 Kickstarter is a great platform on which you can get your project seen and funded. It's now a very popular way to fundraise for numerous projects and dreams. Thanks to Kickstarter, peoples' dreams have been made a reality, such as the making of the Veronica Mars Movie. While the show went off the air years ago, rabid fans have been contacting the creators and cast members to make a movie, a feat that was supposed to happen years ago but ended up getting dropped by the studio. Because of a Kickstarter campaign, the movie maker was able to raise tons of money to make the movie happen. It was a Hollywood dream come true! Now with their success, people all over the world know that Kickstarter is a valuable tool that works in making things happen. Not only is Kickstarter popular in the movie business, it also boasts a lot of great fashion campaigns.
Here are five Kickstarter projects that fashionistas will love:
– Woodies | Bringing COLOR to Bamboo Sunglasses
Summer may be ending, but the sun is still in full force in many places and for that, sunglasses are essential. After all, they are some of the most fashionable accessories of the season. The fashion collection is handmade entirely out of wood and bamboo. Not only do they specialize in sunnies, they also do watches, bracelets and much more items made of 100% real bamboo.
– Rock Your Kicks! The Ultimate Paint Kit for Canvas Sneakers
No matter how fancy you can be, there's nothing like a pair of sneakers that makes you feel comfortable, casual and fashionable. Some of the biggest fashion icons don sneakers on their feet and now you can spice them up! Rock You Kicks is a DIY paint kit that helps you unleash your inner artist on a pair of canvas sneakers. They not only can bring life into old shoes, they are also very sustainable.
– CureWear – Apparel with Purpose
It's fashion with a cause! CureWear is a lifestyle apparel that is designed to give comfort to cancer patients undergoing treatment, all the while inspiring friends and family with their duds. It gives you the opportunity to wear clothes that matter helping those with cancer or chronic illness feel comfortable and confident. After all, there's nothing comfortable about cancer.
What's better than regular plain jewelry? Jewelry with aromatherapy! Created by two stay-at-home moms, their goal is sharing the beauty of aromatherapy jewelry with the world. How can you not love conscious, healthful jewelry?!
– Fourth Wave Apparel – Vintage Fashion for the Modern Feminist
Call it conscious clothing, for this is vintage fashion for the modern feminist. This line's designs are based of historical vignettes from the women's movement, honoring the legacy of forward-moving women. Aside from that, five percent of all the profits will be used to giving back to women in need.
Photo by Caroline McCredie/Getty Images