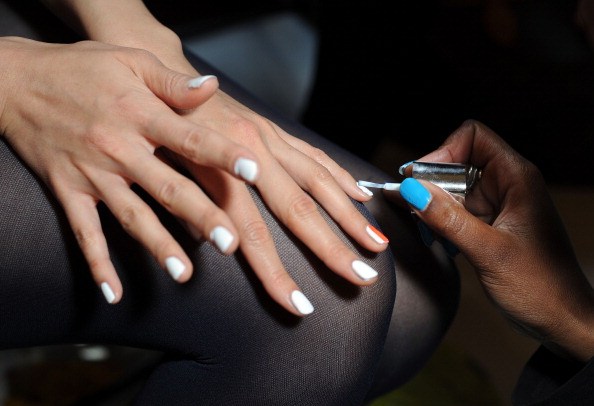 There's something about giving yourself an at-home manicure that feels greatly satisfying, especially since you're saving yourself some cash by DIY-ing it instead of going to a nail salon. After all, most of the utensils you have can be just as good as that of a salon. As long as you have the right tools, you're set! One thing you definitely need for the perfect mani is a good base coat. Many ladies skip the base coat when giving themselves a manicure, thinking that it's unnecessary, but then again they are also the ones who end up with dry, brittle nails.
Putting on a base coat prior to applying your desired nail polish color is a very necessary step that creates a blank canvas for nail polish as well as prevents dark polish colors from staining your nail bed – after all, yellow-stained fingertips aren't the most attractive things to see! From one that helps nurture nail growth to another that can fill ridges, there are a number of great base coats to fit  your various needs.
Here are five of the best base coats for nails:
1. Essie First Base: Aside from having an adorably punny name, this base coat is ridiculously fast-drying and improves the lifespan of your polish, giving you over a week to enjoy your mani.
2. Deborah Lippmann Ridge Filler Base Coat: The perfect base coat for nails with ridges, the beige-colored coat fills in the ridges on your nail bed so you have a smooth canvas for your manicure. It's also great for damaged nails.
3. OPI Natural Nail Base Coat: Not only does this standard favorite help keep your mani lasting longer, it's also great for swiping on the days you want to give your nails a breather from color, giving them a clean and natural look.
4. Orly Bonder: With its rubber texture that slightly resembles double-stick tape for your desired polish color, it proves a true, no-budge hold. It lives up to its name, helping polish to stay chip-free for a whopping seven to 10 days.
5. Julep Nail Therapy: Designed to fortify dry and brittle nails to hold polish well, this base coat is also infused with vitamin E, making your nails gorgeous AND healthy!
Photo by Stuart Wilson/Getty Images