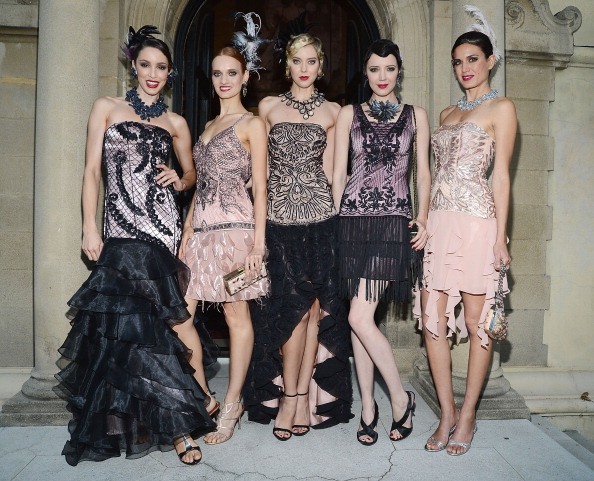 It may be a lot closer to 2020 than it is to 1920, but let's face it: the 1920s style has come back in a major way! With the Leonardo DiCaprio starring movie The Great Gatsby out last year, it seems that fashion has followed suit in its comeback. Many people have hosted themed parties dedicated to the 1920s flair and many couples have even had their wedding Gatsby-themed! With all of these 1920 era parties on the rise, it's time for you to stock up on your flapper style dresses – you never know just when you'll need one, apparently. Where to find them is the question; with their popularity, it seems like the vintage stores and thrift shops they were once found at, often get sold out of them, making it tough to find a decent frock. Whether you need to find a flapper dress for a costume party or you need a flapper-inspired dress for a special occasion, there are several places online to find what you need.
Here are some places to find the perfect flapper style dress for any occasion:
Unique Vintage – If you're looking for a true-to-fashion flapper dress, Unique Vintage is where it's at! The authentic vintage dress online store features 1920s flapper dresses galore, along with a variety of sizes, from 0 to 6X. The actual flappers dresses are on the pricey side (up to $400), but they are pretty true-to-life!
Modcloth – This online store has both flapper-inspired as well as flapper dresses, and at a much more affordable rate. Dresses range from $40 to about $200 – only a few of them are a little over $200. They have a vast variety of wonderful dresses for any occasion you can think of. Aside from "Gatsby-style" dresses, they also have the various other eras: 60s, 70s, 80s, and even 90s!
Ebay – If you want honest-to-goodness, no-frills flapper dresses at an affordable price, look no further than online auction giant Ebay! You can find many a flapper dress on there for such a great price – from costumey flapper dresses to more vintage flair flapper dresses. In fact, many of the dresses that are on there now are less than $20!
Polyvore – More like a hub of where you can purchase flapper dresses, Polyvore features various sites that sell those types of dresses, including the previously mentioned Unique Vintage and Modcloth. It's a great place to check out every single type of flapper and/or flapper-inspired dress!
(Photo by Michael Kovac/Getty Images for Sue Wong)