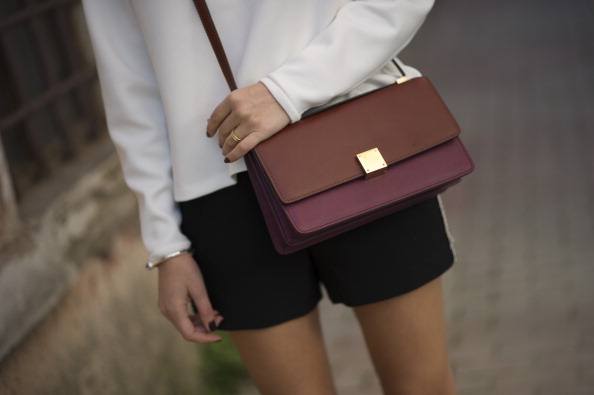 Winter shorts have been all the rage in fashion in recent years, with ladies wearing the spring and summertime staple during the colder fall and winter months. After all, why waste a great pair of cheap shorts and have to buy new pants when it gets chilly? Re-using your shorts and making them winter-worthy is the way to go. Not only is it cheaper to not have to purchase more clothes for the season, it's also a great way to recycle different looks by tailoring them to the appropriate time of year. Who says that shorts were only acceptable in warm weather?! You can definitely make them cold weather-worthy by adding on and layering your clothes – after all, layering is a must-do for the winter months, no matter where you are in the nation. Also, shorts are a great (and often dressier) alternative to jeans and leggings at this time of year – try them out!
Here are some tips on how to dress up your cheap summer shorts and turn them into a winter must:
– Not so sure you can pull off the winter shorts trend? It's an easy fix: just swap out your usual skirt with a fancy (read: NOT jean or denim) pair of shorts and just style the rest of your outfit like you normally would with a skirt.
– Wear tights under your shorts. Ditch the bare leg look and wear tights under to make your shorts more appropriate for the colder weather season. It's actually a lot less bulky than wearing leggings, and the tights will give your legs a bit more warmth than going bare!
– To make a bold statement or if you're feeling a little wilder, wear your shorts with a pair of tall socks and boots – knee-high or even thigh-high! Showing a slight bit of skin will make it look chic as well as make you look proportioned.
– Dress up a flat-front black pair of shorts with a pair of heels and a loose blouse shirt for a classy evening look.
– One cheap shorts outfit idea? Take the ultimate summer item of denim shorts and wear with a pair of dark or opaque tights along with a pair of boots and a button-up shirt (flannel or otherwise) with an tank top or t-shirt under. It'll give you a grungy, but more put-together look.
(Photo by Timur Emek/Getty Images for IMG)