We all love a good bargain when it comes to purchasing material things, but sometimes you just need to treat yourself. With all of the things that you do in your daily life at work, at home, for family and friends, you deserve a treat every once in a while. Oftentimes, that means buying something you really want. It's always a nice feeling when you can afford to splurge a little bit and purchase a designer item, especially shoes. Unlike clothes and purses, shoes are supposed to be sturdy and hopefully give you more than just a couple of wears – after all, they're the item of clothing you probably don't even really need too many of (and I say that loosely) but really just need quality over quantity.
For the most part, designer items are very well made and quite the sturdy items if used with care, which is why they are considered a luxury item. You may not necessarily need designer shoes, but sometimes you just need to give yourself a treat! Gucci is one of those shoe designers that are not only luxurious but also tend to be quite the sturdy footwear. While Gucci is definitely a luxury item, they actually do have pairs of shoes that, while they aren't considered cheap at all, are reasonable enough to not drain your bank account.
Here are 5 pairs of the most stylish Gucci shoes that aren't nearly as expensive as some of their higher priced items.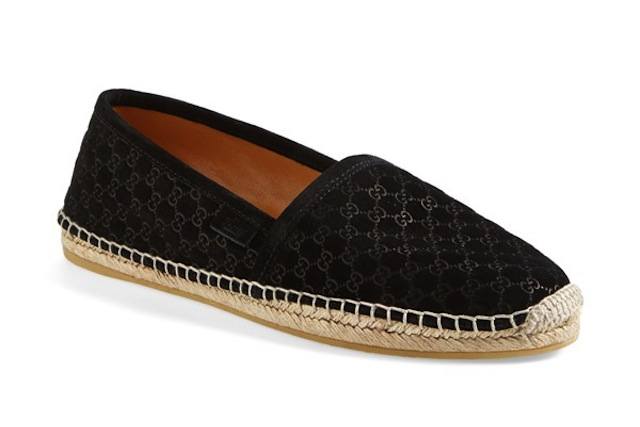 1. 'Pilar Guccisima' Espadrille Flat – $285
This shoe has the look and feel of TOMS slip ons, which are quite popular these days and are a great alternative to ultra-casual sneakers. They are great for everyday wear and come in the easy to pair colors of black and nut brown. It has lavish logo patterning on the suede upper part of the shoe with a leather lining and rubber sole.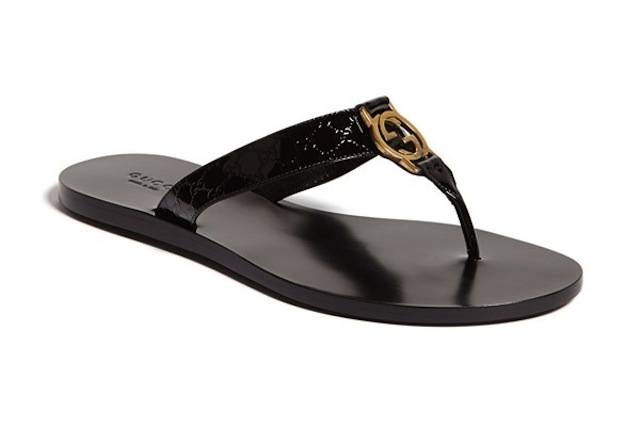 2. Thong Sandal – $395
While it may be fall for most of the country, there are places like Southern California that are experiencing summer-like weather still. Thong sandals seem to never go out of style, with its classic look and it also comes in berry, deep cobalt, nero and rust colors. Sandals are usually very versatile – you can wear these with shorts and a tank, pants and a top or even a flowy dress and they would all look great with this shoe!
3. Logo Ballet Flat – $495
The simple yet classic ballet flat is always a trendy shoe that can be used casually or formally. It gives any outfit a timeless look and is great for work and play, giving you a footwear that is not only cute but comfortable. Who doesn't love that?!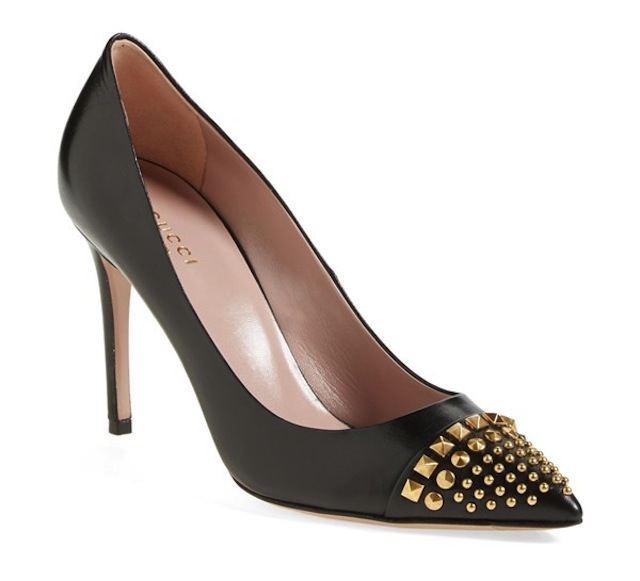 4. 'Coline' Studded Cap Toe Pump – $650
This egdy pump with its gilt gold studs at the tops of the pointed toe is a great finish to a simple or ultra-trendy outfit. It would look best with a black jumpsuit or pantsuit, but if that's not in your wardrobe, a simple skinny jean, white t-shirt and blazer over it would be a great runner-up outfit.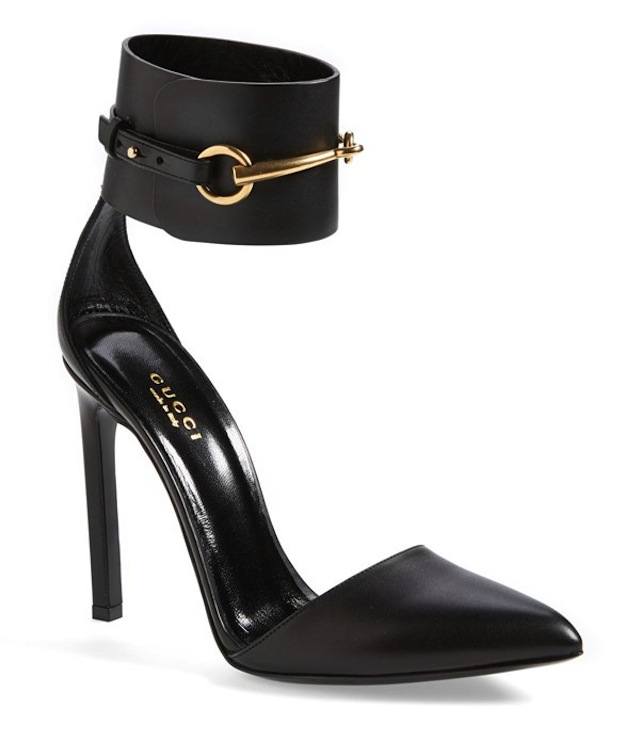 5. 'Ursula' Ankle Strap Pump – $660
Talk about glamorous – this trend-setting pump just oozes glam! The shoe combines a dazzling pointy-toe pump with a bold ankle cuff accent. Paired with a mini skirt or mini-dress, this is the perfect date night shoe!
(Photo Source: Nordstrom.com)