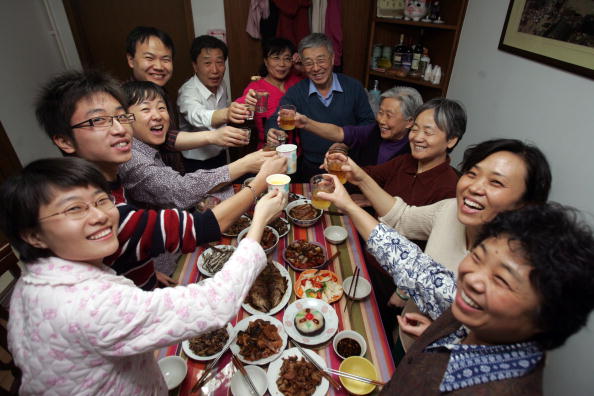 It might not quite be time for a holiday visit with the family just yet, unless your family is really big on Halloween! Thanksgiving is nearly two months away still and Christmas is three, which gives you time to collect your thoughts and prepare to be mentally capable in order to survive a family visit during the holidays. While we adore many of our family members and respect them, many of our families also have various members with different personalities, making for quite the dysfunctional clan. It's enough to make people go nuts
Here are five tips to survive a family visit during the holidays:
1. Stay positive. Sometimes we anticipate the worst and focus on the negative that we fail to see the good. Keep your thoughts and actions positive and hopefully people will follow your lead.
2. Resolve past differences. It's not helpful for anyone to go home for the holidays with grudges and issues with other family members. Let bygones be bygones if you had a disagreement with someone in the past – they're your family after all. To lighten the load and to clear the air prior to the visit, it might help to send a letter or phone call to patch up a misunderstanding.
3. Be yourself. Who else can you really be yourself around if not your family? After all, they deep down inside love you and support you.
4. Try to find the humor in it all. Holidays are supposed to be fun times – it can even be funny! Try not to take it so seriously; even when things don't go as planned or if it's taking a turn, just laugh it off. After all, it is what it is!
5. Invite along a friend. If you have a friend that you can take to give you some perspective and battle it together with you and it's okay with the host, go for it. Sometimes you just need a neutral party there to offer some perspective that you haven't seen before. It can definitely help in (hopefully) creating a more positive context.
(Photo by China Photos/Getty Images)