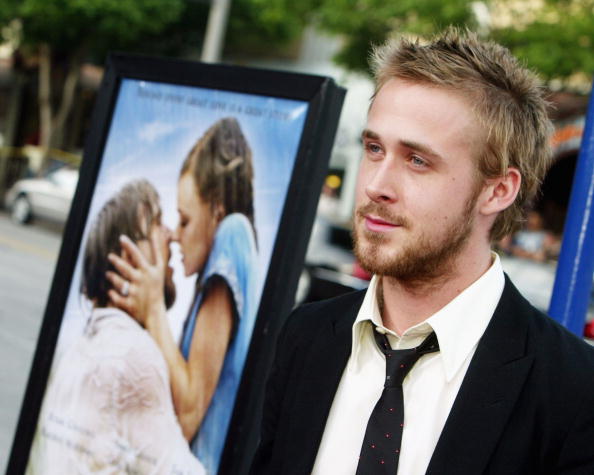 With the temperatures dropping lower during this time of year, there's nothing better than a night in with a cup of hot chocolate, a warm blanket to snuggle in, and your favorite romantic movies. There's something about this time of year that gets many people in a romantic mood, and it's not hard to do when many of the great romantic movies have some pretty classic and very relatable quotes about love. Who can forget that swoon-worthy quote "You complete me" and "You had me at hello" from the 1996 Tom Cruise and Renee Zellweger film, Jerry Maguire? Many of these movie quotes can definitely be applied to your own loves, as they are all pretty relatable.
Here are five of the most romantic love quotes from movies:
"I'm also just a girl, standing in front of a boy, asking him to love her." – Notting Hill
When Julia Roberts' movie star character breaks down her love for Hugh Grant's English bookstore owner in the 1999 British romantic comedy Notting Hill, we couldn't help but feel for her after he gets intimidated by her fame.
"To me you are perfect." – Love Actually
One of the movie's love stories includes the love triangle between Peter, Juliet and Mark. After being cold and standoffish to his best friend's wife, Mark gets caught by the object of affection and the truth comes out. He ends up confessing his love for her on Christmas Eve, silently telling her that he thinks she's sheer perfection. How do you NOT fall in love with that?!
"The best love is the kind that awakens the soul and makes us reach for more, that plants a fire in our hearts and brings peace to our minds and that's what you've given me." – The Notebook
There's a big reason why The Notebook is one of the most beloved romantic movies of all time – and it's not just because of Ryan Gosling! It's quotes like this that really hit home to many hopeless romantics and make the rest of us really believe in love.
"Love means never having to say you're sorry." Love Story
This 1970 classic Ryan O'Neal/Ali MacGraw romance movie one of the best pieces of advice on love. This line is so powerful, it wasn't just used once, but twice – including ending the movie as its powerful last line.
"I like you very much, just as you are." – Bridget Jones' Diary
There's many reasons why many women swoon over Colin Firth and one of them is his role as the ever-dashing and ever-classy Mark Darcy.  After dating a serial womanizer, Bridget begins to consider starting a relationship with Mark. After listing her many faults to him, he responds with this honestly adorable line.
(Photo by Kevin Winter/Getty Images)