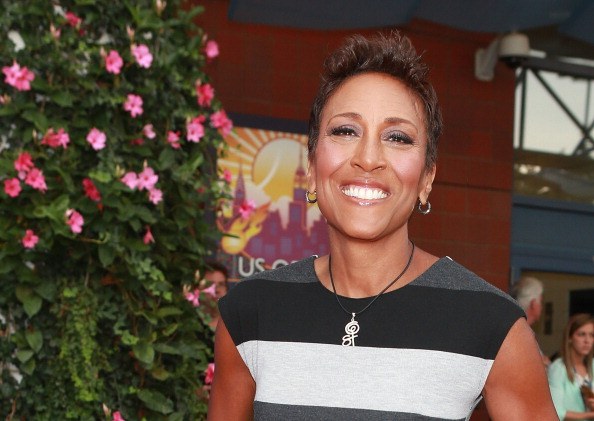 Last year was a very pivotal one for Robin Roberts: the Good Morning America anchor opened up about her battles with both breast cancer and bone marrow cancer. On top of that, she let out a big secret, publicly coming out on Facebook at the tail end of 2013.  Despite it all, the 53-year-old TV personality is constantly seen smiling and is genuinely enjoying life and relishing in happiness – you go girl!
"You know what a thrill that is to look in the camera and say 'Good Morning America?' To wake people up and to say we want to do whatever we can to inform you first and foremost but then help you have a good day," Roberts explained.
The beloved GMA anchor also recently released a new book entitled Everybody's Got Something and sought out the positivity in it all, even when addressing the more trying aspects of her life.
"What I'm so encouraged by, is the intent of the book is being received and that's to give people hope. Let people know that I went through a really difficult time but I'm here and I want to share those lessons," she gushed.
Unlike many public figures, Roberts is very candid and open about her love life – and she is definitely feeling the love! However, don't expect her to walk down the aisle with her longtime partner Amber Laign anytime soon… or perhaps even ever: she's gone on the record to say that it's not necessary for the couple.
"Amber and I are extremely happy and we've been together almost 9 years now," Roberts dished. "If it ain't broke, don't fix it!"
Sound advice, Robin.
Photo by Robin Marchant/Getty Images