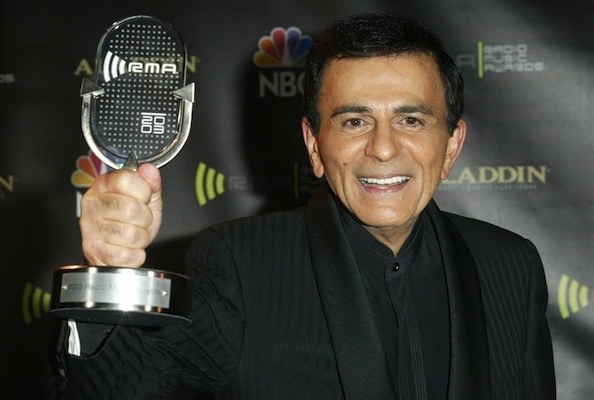 For decades and many generations, his voice was heard all over the airwaves, usually heard counting down the top 40 hits of the week. Last year it was revealed that 82-year-old radio legend Casey Kasem was battling Parkinson's disease but recent reports say that he actually suffers from Lewy Body disease and can no longer speak. But now the radio host isn't just sick, he's gone missing – and his children are deeply concerned for his well-being.
The Associated Press reported: "A judge on Monday ordered an investigation into the whereabouts of Casey Kasem after an attorney for the ailing radio personality's wife said the former "Top 40" host had been removed from Los Angeles without his children's knowledge. …
Casey Kasem's children have complained that they have been unable to see their father in accordance with an agreement with their stepmother. Daughter Kerri Kasem had sought a temporary conservatorship and was appointed her father's temporary caretaker on Monday. Her attorney, Troy Martin, said the family believes the entertainer has been taken to an Indian reservation in Washington state."
Kerri believes that her stepmother Jean Kasem is behind all of this and "needs some help" since she and her family don't seem to understand what she is doing with their father.
"We have told her time and time again if it's about the money, take the money, take the house," she said. "We won't contest the will. We won't contest anything. Take it all. Have it all. Give us our dad back. She won't do it and we don't understand what she wants."
Photo by Carlo Allegri/Getty Images