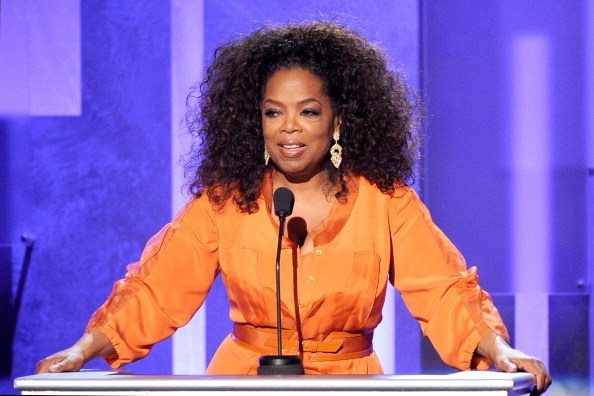 You know her on a first name basis for many things: talk show host, actress, producer, philanthropist, magazine and TV network owner – just to name a few. But now Oprah Winfrey is taking on a new endeavor, and you might be surprised about what it is. Soon and very soon, the queen of daytime television will be able to add "tea maker" to her extensive resume. On Wednesday, along with Starbucks CEO Howard Schulz, Oprah announced she will be launching her very own blend of tea.
"I looove tea," she said in a release. "My daily tea ritual is a vital part of my morning. Savory and spicy chai, with its deep flavor, has long been a favorite of mine."
Along with Teavana teaologist Naoko Tsunoda, she made the trek to Seattle and developed a line of Teavana Oprah Chai Tea, which will features the fragrant flavors of cinnamon, ginger, cardamom, and cloves.
Starting April 29, Oprah tea products will be sold as loose-leaf tea formats and lattes at Starbucks and Teavana store locations nationwide and in Canada. Starbucks will be making a donation for every Oprah tea product sold to the Oprah Winfrey Leadership Academy Foundation, which benefits educational opportunities for the youth.
"To share one of my favorite things with the rest of the world and support youth education at the same time," Winfrey has said, "is truly the perfect blend."
We just cannot wait for the day we can utter the words: "One Oprah Chai, please!"
Photo by Kevin Winter/Getty Images for NAACP Image Awards