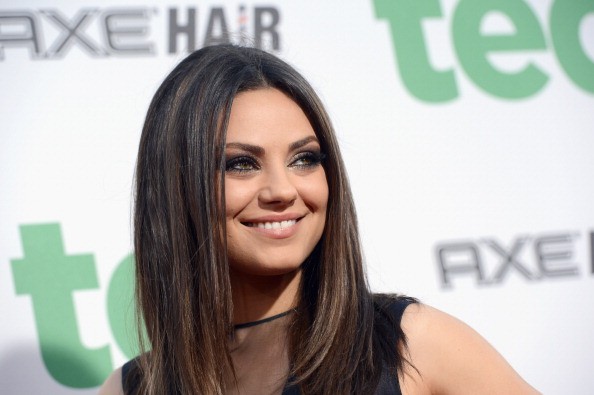 It seems like only yesterday we heard that young lovebirds and former That 70s Show co-stars Mila Kunis and Ashton Kutcher were newly engaged. Now another big milestone for the couple has been revealed: not only are they planning on tying the knot, they are pregnant with child!
The Two and a Half Men star is expecting his first child with his fiancé Kunis later this year, according to sources for E! Online. It seems that the couple is taking the necessary steps after this news has been spreading. Kunis was even recently spotted going to a prenatal yoga class in Hollywood.
"They are both very, very happy. It's still early," a friend of the couple says.
While reports have been surfacing that the two may actually be expecting two twins, the friend debunks the rumor. As for questions about whether the couple is deciding to focus on the upcoming nuptials or the baby, there's no question about it: the baby just may have to come first.
"It won't necessarily be a short engagement," a friend close to the couple told PEOPLE. "They haven't begun planning the wedding yet."
The two started dating in 2012, but the real sparks flew years earlier when meeting on the set of their hilarious hit show in 1998. A source reveals Kutcher had feeling for Kunis from the very beginning.
"He was so in love with [Mila] for a while when they worked together," a source close to Kutcher told PEOPLE in 2012, when rumors began to circulate that they were dating. "He thought she was a goddess, was always talking about how beautiful she is."
Another source from Us Weekly explained,"This is something they both wanted. They are both so happy."
Congratulations to the beautiful couple, Mila and Ashton!
Photo by Kevin Winter/Getty Images