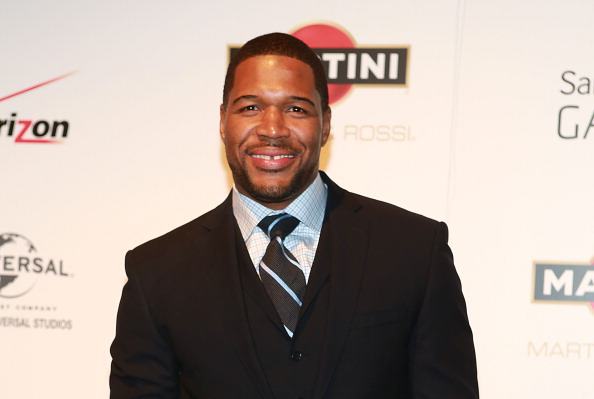 Longtime fans of Live with Kelly and Michael will be excited – and confused – to hear that host Michael Strahan will be headed to Good Morning America soon. The former New York Giants football player-turned-morning talk show host announced on Live! Wednesday that he will be joining ABC's top-rated morning show.
The 42-year-old spoke to his Live! co-star Kelly Ripa on the air at their show about heading to GMA, revealing that he found out about it when he checked his messages after a screening Tuesday night and said it was "surprising." According to PEOPLE, while ABC declined to comment on the matter, a source at the network confirmed that ABC News had been talking to Strahan for months.
When the feisty Ripa asked him point-blank if he was going, Strahan replied with: "If I read the papers, I am. But this is my home." He assured that when the GMA gig kicks in, he'll still co-star with her on their 9 a.m. show. Kelly, being Kelly, jokingly told him to just let her know just how much coffee he'll be needing at that point.
"He's not being brought in to replace Josh [Elliott]," the ABC source added. "He's not taking anyone's spot."
GMA is allegedly looking to add in Strahan to their show, but at the same time will allow him to fulfill his Live with Kelly and Michael duties simultaneously. Details are still being worked out currently, but he is expected to appear in the segments between 7 and 8:15 a.m.
Photo by Robin Marchant/Getty Images