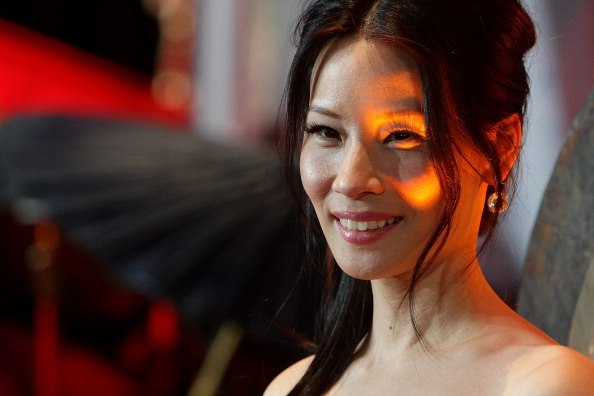 Now that the year's awards season has come and gone, Hollywood can continue to go on their merry way doing what they do best: making movies and TV shows. After all, it is now Broadway's time to shine: the 68th annual Tony Awards are on the horizon! Broadway's big awards show isn't for another couple of months, but the nominations announcement date is swiftly coming. It has just been announced that Lucy Liu and Jonathan Groff will be co-hosting the announcement live from New York's Paramount Hotel April 29.
Why Lucy Liu and Jonathan Groff? Elementary star Liu made her Broadway debut in 2010 in the Tony-winning play God of Carnage, while Groff, who stars in the HBO show Looking and was featured in the smash Disney movie Frozen, was nominated for a Tony award in 2007 for Spring Awakening.
This year's Tony awards, which is going to be held on June 8th at the Radio City Music Hall, will be hosted by fourth-time host and Tony favorite, Hugh Jackman. The awards show will honor Broadway plays and musicals that opened during the 2013-2014 season on or before the April 24th cutoff date. Among this year's plays that are eligible for nomination include: the revival of Hedwig and the Angry Inch, starring Neil Patrick Harris; Harvey Fierstein's first new play in more than 25 years, entitled Casa Valentina; as well as co-directors Sam Mendes and Rob Marshall's revival of the 1998 hit Cabaret, starring Michelle Williams and Alan Cumming.
The 2014 Tony Nominations air Tuesday, April 29th at 8:30am ET and will be broadcast on CBS This Morning and TonyAwards.com.
Photo by Lisa Maree Williams/Getty Images