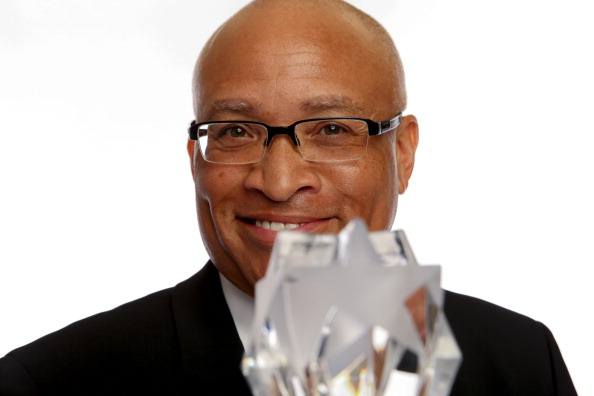 Ever since funny man Stephen Colbert announced his decision to leave his acclaimed The Daily Show, talk has been all aflutter regarding who is in the running to replace Colbert.  Look no further: comedian Larry Wilmore, currently part of Jon Stewart's late-night "The Daily Show," will headline his own show that will replace Stephen Colbert's "The Colbert Report" on Comedy Central next year, the network said on Friday.
The 52-year-old funny man, who is often billed as "Senior Black Correspondent" on Stewart's satirical news show, will host The Minority Report with Larry Wilmore, which will air following The Daily Show starting in January 2015.
The Minority Report With Larry Wilmore will be a comedic take on the day's news. It will feature a panel of voices, which Comedy Central says, as the title suggests, "are currently underrepresented in comedy and television."
Said Stewart: "While Larry Wilmore is a brilliant comic and showrunner, this is all just a complicated ruse to get him to move to New York and turn him into a Knicks fan." Responded Wilmore, "I love the city of New York and promise to only wear my Laker t-shirts when I'm layering."
Comedy Central said in a statement that the show will tackle news and current affairs and feature "a diverse panel of voices currently underrepresented in comedy and television."
"We are thrilled to be expanding our relationship with Jon Stewart and Busboy Productions, and are looking forward to the world getting to know Larry Wilmore even better. He's a spectacular talent in front of and behind the camera," said Michele Ganeless of Comedy Centrak. "'The Minority Report with Larry Wilmore' follows in the Comedy Central tradition – bringing new perspectives to the day's events and breaking ground in the world of late night television."
Meanwhile, Colbert will leave his critically acclaimed Comedy Central gig to replace the retiring David Letterman on CBS's Late Show next year. Colbert will take on competitors Jimmy Fallon on NBC's The Tonight Show, and Jimmy Kimmel on ABC's Jimmy Kimmel Live!
Photo Source: Photo by Christopher Polk/Getty Images