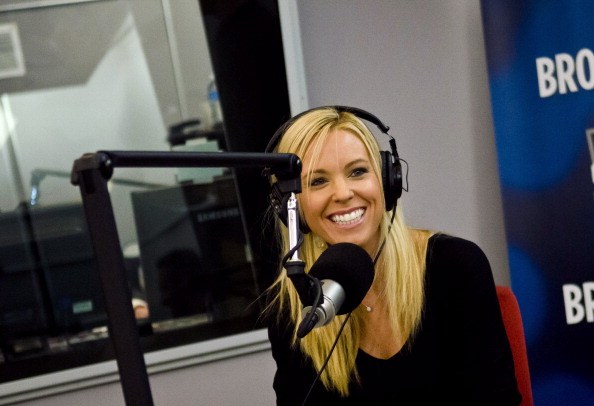 It's been a couple of years since we've seen Super Mom Kate Gosselin and her eight adorable children on their TLC show, Kate Plus 8. Now, for only one night, Kate and her eight offspring are making a comeback for a one-hour special on the network. According to PEOPLE, Kate and her sizable Pennsylvania Gosselin brood will be featured in a one-hour special catching up viewers on their lives.
What can fans expect? The special will touch on how all of the eight kids have grown up and what their interests are. The sextuplets – Alexis, Hannah, Aaden, Collin, Leah, and Joel – are practically 10-years-old, while older sisters Mady and Cara are newly-turned 13-year-olds. Can you believe that?! The special will also be giving an update on Kate's life and career. (Remember when she was on Dancing With the Stars?!) One thing that can also be counted on is an insight to their favorite Gosselin memories.
The family first gained recognition on TLC with their reality TV show Jon & Kate Plus 8 which launched in 2007, right when the sextuplets were just little toddlers. With each episode, the nation watched as the Gosselin parents raised their sizable family, and cameras were still rolling when Jon and Kate's marriage fell apart just two years later. In 2010 the series was renamed Kate Plus 8, but it was never the same, and the show was canceled a year later.
"People think we're supposed to be messed up, like, 'Oooooh, the poor Gosselin kids, they're going to be scarred for life, waaaaah,' Mady told PEOPLE previously. "Here's the big news: we're not messed up."
Only time will tell. The Kate Plus 8 special will air on TLC in June.
Photo by Kris Connor/Getty Images