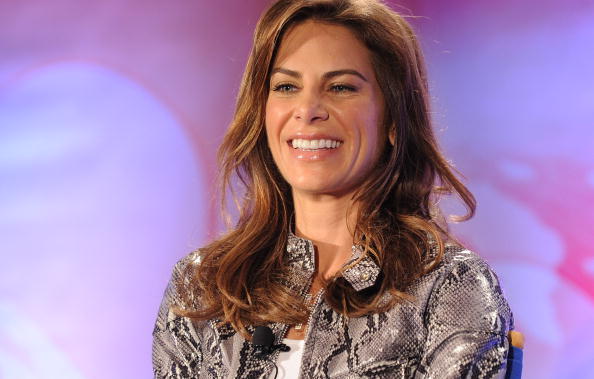 Celebrity trainer Jillian Michaels has been the main driving force that makes The Biggest Loser the show that it is today. But while many tend to watch the hit NBC weight-loss competition show for Michaels, the blunt fan-favorite trainer may not be on the show for very much longer. Sources say that the 40-year-old trainer is looking to make her exit after season 15 winner Rachel Frederickson's controversial 155-pound weight loss made headlines.
"Nothing is official yet, but Jillian has said she wants off TBL," a source told E! Online. "She wasn't happy with how last season went. The shocking weight loss of Rachel [Frederickson] doesn't do the brand any favors and she wants to distance her name from it."
Aside from Frederickson's shocking weight-loss, one other thing isn't sitting well with Michaels: the way the show handled the controversy surrounding her deciding on giving her contestants caffeine supplements without a doctor's permission – that was technically breaking the rules. Michael ultimately stands by her decision and has even hinted that the "fallout" witnessed on the show was actually just a ratings ploy.
The source explained that Michaels "did not appreciate how the caffeine pill controversy went down. She felt like they threw her under the bus."
Should she make good in her decision to leave, it wouldn't be the first time Michaels has left the show: she returned during season 14 after exiting two seasons prior. NBC declined to comment on Michaels' possible exit from the show.
Photo by Jason Merritt/Getty Images