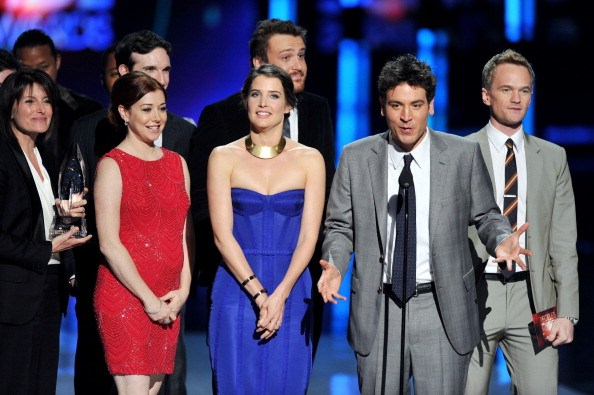 Since the How I Met Your Mother series finale just a couple of months ago, fans of the long-running CBS network show have been excitedly anticipating the forthcoming spinoff How I Met Your Dad. Sadly, they are going to be very, very disappointed.  It's official: How I Met Your Dad is not happening at CBS.
Things weren't looking up for the spinoff earlier this week, when CBS executive Chris Ender confirmed that "HIMYD" had not yet been picked up. On Monday, May 12, HIMYD co-executive producer and co-creator Carter Bays also tweeted the same update.
Their concern was confirmed Wednesday morning at the CBS Upfront on May 14. The CBS network announced that the Greta Gerwig-starring pilot didn't work out on their end and that they would not be moving forward with the 'How I Met Your Mother' spinoff. 

CBS entertainment president Nina Tassler said that "there were elements of the pilot that didn't work out" when explaining the network's decision to pass on it.
"Creative always drives the business. We felt re-piloting was in the best interest… I'm heartsick," Tassler said. "It didn't work out."
Despite the bad news, fans shouldn't lose all hope just yet: according to Deadline, 20th Century Fox TV has plans to shop the pilot to other networks.
Written by Bays & Thomas and Spivey, the spinoff is in the tone of HIMYM, this time told from a mother's point of view, and features a new group of New York friends who hang out at MacLaren's Pub. Greta Gerwig, Drew Tarver, Tiya Sircar, Nick D'Agosto and Andrew Santino star.
Photo by Kevin Winter/Getty Images