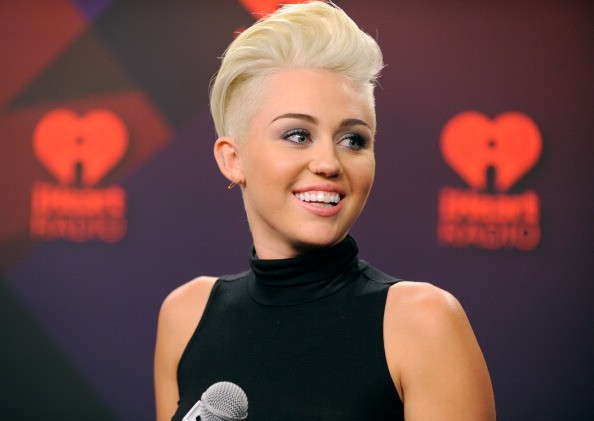 With the holidays coming up steadily, it's almost time to start the gift-buying and gift-giving season. It's never too early to start thinking about your holiday gift list and maybe even starting to buy them. One great gift idea that is sure to please is buying the person you're gifting it to a pair of their favorite band/artist's concert tickets. One hot ticket these days is for Miley Cyrus; while she started off as a Disney Channel star, her show is definitely not of the children's kind anymore, that's for sure – as indicated on the MTV VMAs last year. If the person you want to give a gift to enjoys Miley and is mature enough for the content- if not your child, maybe an older niece/nephew/friend… or even yourself – a great gift would be a pair of her tickets. Getting Miley tickets may not be the easiest feat, depending on their availability and on your budget, but there are several ways you can snag a pair!
Here are some ways to get your hands on a pair of Miley Cyrus concert tickets:
Buy them via legitimate ticketing outlet. This is probably the safest and easiest way to get them. While it's not guaranteed that you'll get the best seats or a deal on them, it's the most legitimate way where you won't be getting ripped off or conned. Ticketmaster and LiveNation are the best places to get true Miley tickets for face value. These tickets often go on sale a few months before the actual show date.
Wait last minute and buy them on StubHub. If the tickets are for you or you really don't mind taking chances and possibly might even miss the show, wait a day or two before the actual show date and visit StubHub for the cheapest and best possible tickets. You can probably check out the site a month or a few weeks before the show and get lucky with a pair of tickets with good seats, but just know they will probably be slightly to very inflated prices.
Win them! Have no money to get front row seats or any seats at all because of high concert ticket prices? No problem! You can always try to win via a radio station contest or an online giveaway from a media outlet. All you need to do is Google "Win Miley Cyrus ticket" and sign up and wait to win. This is a huge gamble of course, but hey – what have you got to lose?!
Get them via an auction. Sites like eBay are auction sites but will often have legitimate tickets on there. Beware though: they will often be hiked up thanks to scalpers who want to make a profit. This isn't the best way to go about getting tickets, but if it's last minute and/or you want the best seats and have the cash to spare, this might be your way to choose the closest seats.
(Photo by David Becker/Getty Images for Clear Channel)