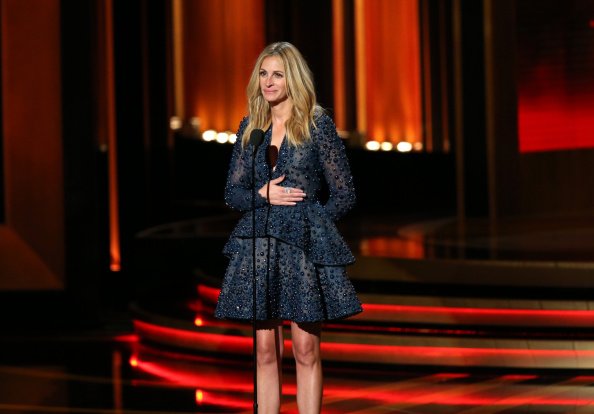 It's officially September now and that means it's back to school for students, teachers, faculty and teachers. It's time to say goodbye to summer and hello to the fall season full of paperwork, homework, and lots of school activities. Thankfully, for those that aren't affected by school or who need something to look forward to during the week, fall also means new TV shows premiering as well as old reliable shows starting their new seasons!
Here are five TV shows we're looking forward to in the fall:
1. How to Get Away with Murder (ABC)
On the heels of Scandal comes a new show about law students who end up getting caught up in a murder plot. It may not sound like much of a plot now, but you can guarantee it'll be a hit: Shonda Rhimes is producing it and Viola Davis stars! It premieres on September 25.
2. Madam Secretary (CBS)
Tea Leoni stars in this drama about a former CIA analyst who is plucked and meant to become the new Secretary of State. For those who love a good political drama with a touch of sentiment, you'll want to see this one! It premieres on September 21.
3. Jane the Virgin (The CW)
You can't help but love a show based on a telenovela (remember Ugly Betty?) and this one is no different! Based on a Venezuelan telenovela, this show has one of the most ridiculous premises ever imagined hands down. However, it's also a great and touching dramedy about family, faith and love. It premieres on October 13.
4. Red Band Society (Fox)
About kids battle life-threatening illnesses and other ailments in the pediatric ward of a hospital and forming bonds, this one is sure to be a tear-jerker. It stars Octavia Spencer and Ciara Bravo and premieres on September 17.
5. Marry Me (NBC)
If you're looking for a comedy amidst all the drama, you've come to the right place. This new sitcom comes from the ever-funny mastermind Happy Endings creator David Caspe. Starring Casey Wilson and Veronica Mars' Ken Marino, the sitcom is about a couple who is looking into taking the big plunge and saying, "I do"! It premieres on October 14.
(Photo by Frederick M. Brown/Getty Images)