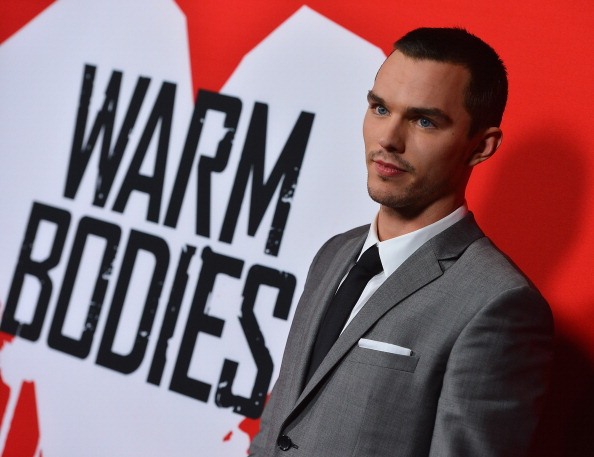 Oh, Halloween. It's the most frightening time of the year when we glorify the supernatural and spooky, like ghosts, goblins and ghouls. When you think of Halloween, the first word that comes to mind is most likely not the word "romantic." It's a time where many of us go to haunted houses and on haunted hayrides as well as walk through spooky corn mazes. It's also a time when many of us watch movies of the season, often of the horror genre. But if you're not a big spook fan like me and you have a boo you'd rather cuddle up with in the comfort of your home rather than being frightened at a Halloween haunt, or if you're single and just want to relish in some good romantic movies on All Hallow's Eve, curl up with one of these!
Edward Scissorhands (1990)
Sure, the movie may be about a guy who has scissors for hands, but the sweet title character is just the most adorable Edward there is. Johnny Depp's kind-hearted Edward and Winona Ryder's sweet Kim make the ultimate swoon-worthy couple and the storyline is just about as great a love story there ever was. It's a must-see for any Halloween and/or romantic movie fan!
Practical Magic (1998)
Award-winning actresses Sandra Bullock and Nicole Kidman play two sisters who happen to have the gift of the supernatural. Sadly, all the women in their family are hit with a curse: any man who is loved by an Owens woman will end up dying tragically – how's that for romance? With a little magic and a lot of heart, the movie is about finding true love and breaking the curse.
Warm Bodies (2013) 
Quite possibly the only zombie movie I could actually sit through, this is the ultimate romantic zombie movie. Nicholas Hoult plays R, a zombie who starts to become human and falls in love with Julie (played by Teresa Palmer), who unknowingly helps him in his transformation. With their blossoming love, they end up uniting the zombie and human world and thereby end the apocalypse.
Ghost (1990)
This movie has practically everything in it: romance, fantasy, crime and even a bit of thriller. About a woman whose love is murdered and has become a ghost, Demi Moore and Patrick Swayze slay their roles as a couple whose time was tragically taken from them. Another reason to watch this: the pottery scene. The Righteous Brothers' "Unchained Melody" can and will become the most romantic song you'll hear in a movie!
The Nightmare Before Christmas (1993)
Though this film is an animated one, it not only brings out the kid in all of us, but also has one of the sweetest Halloween love stories there is. Tim Burton's dark but fun-filled fantasy film not only oozes Halloween spirit, it also boasts the sweet romance of  Jack Skellington and his strong lady love Sally. It's no wonder it's a holiday staple!
(Photo by Frazer Harrison/Getty Images)