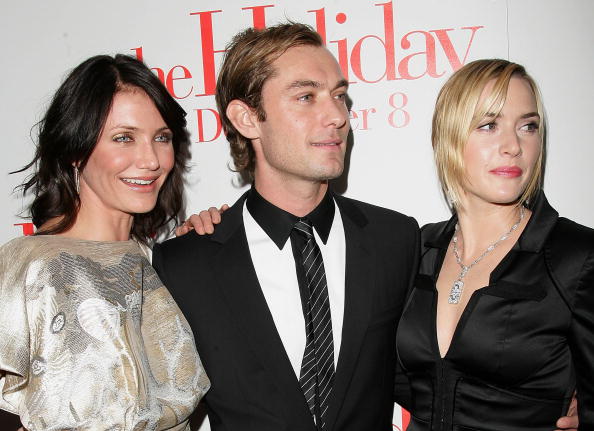 Christmas is still a little over two months away, but with most of the year already gone, you can bet that the days will just fly by! Even though there is about 70 days or so left until the most wonderful time of the year, you can still get into the spirit of the (upcoming) season by selecting a few choice movies – and what better way to ring in the holiday season than with the most romantic movies?! Some of the most romantic movies of all time are all about Christmas, or at least have a scene in which it is Christmas. After all, nothing says Christmas better than a heartwarming flick about the best gift of all: love! Whether you're looking to watch something with your significant other on a date night, with your girlfriends for a girls night in, with your family, or even just by yourself, you can guarantee that these Christmas romance flicks will get you in the holiday mood!
Here are five of the most romantic movies that are sure to get you into the spirit of Christmas:
1. Love Actually 
You can't have a list of the most romantic movies and/or Christmas-themed movies without the ultimate Christmas romance that is the movie Love Actually. Quite possibly one of the most beloved ensemble films, this heartwarming flick told a number of various love stories, many of whom have all been linked to one another. From David and Natalie to Jamie and Aurelia to Juliet, Peter and Mark, you will find a love story you can relate to in some capacity.
2. The Holiday
While I never thought I'd ever be rooting for a smooth-talking Jack Black to find love with sweet Kate Winslet, this romantic Christmas-set film is one of a kind. About two down-on-their-love-luck gals who trade homes for the holidays, this adorable film may not be the most realistic of movies, but is still one of the most adorable "I wonder what would happen if…" story lines ever.
3. While You Were Sleeping 
The 1995 rom-com starring American's sweetheart Sandra Bullock and good guy Bill Pullman may be one of the most understated movies of all time, but is also one of the most lovable! The flick is just as women-empowering – Sandra Bullock does save Peter Gallagher's life, after all – as it is ridiculously romantic, with Sandra's character crushing on Peter initially and ending up falling for his brother Bill Pullman while dear Peter is in a coma. The blooming relationship between their characters is nothing short of a great romance.
4. The Family Stone
Love and relationships come in so many facets and ways: the love between a couple and the love between a family, for example. There is no shortage of both love and relationships in this dramedy but in the end all it is is about everyone's favorite four-lettered word – whether it be love in the romantic sense or love in the sense of unconditional familial love.
5. Bridget Jones' Diary 
No matter how thin or beautiful we are, what many women would give to be in Bridget Jones' shoes! Having to choose between sweet-as-pie Colin Firth or the ever-charming Hugh Grant… where do we sign up?! Firth's Mark Darcy gives nice guys the edge and has us swooning over this incredible love story. This movie also boasts one of the most romantic lines ever uttered in a film: "I like you very much. Just as you are."
(Photo by Evan Agostini/Getty Images)