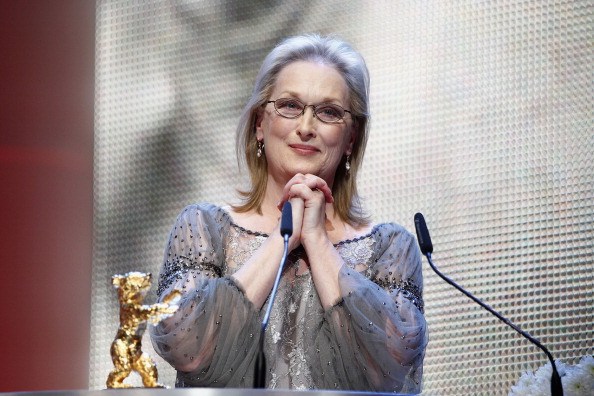 There's no doubt about it that Meryl Streep is one of the most talented and best actresses of our time. After all, the three-time Oscar winner has also been nominated a whopping 15 times! Not only does she have great acting chops, but she's also one sassy and inspirational woman who never fails to show that she's a class act. From The River Wild to The Hours to The Devil Wears Prada, there's only one Meryl Streep to keep us entertained all of these years!
Here are five of the most amazing quotes Meryl Streep has ever said:
1. "It's good to push yourself and do what you don't necessarily want to do, that if you're not automatically good at it, you should try. Trying is so important."
2.  "I think that you find your own way. You have your own rules. You have your own understanding of yourself, and that's what you're going to count on. In the end, it's what feels right to you. Not what your mother told you. Not what some actress told you. Not what anybody else told you but the still, small voice."
3. "Integrate what you believe in every single area of your life. Take your heart to work and ask the most and best of everybody else too."
4. "My advice: Don't waste so much time worrying about your skin or your weight. Develop what you do, what you put your hands on in the world."
5. "Just relax and enjoy it all."
No truer words were spoken!
Photo by Andreas Rentz/Getty Images