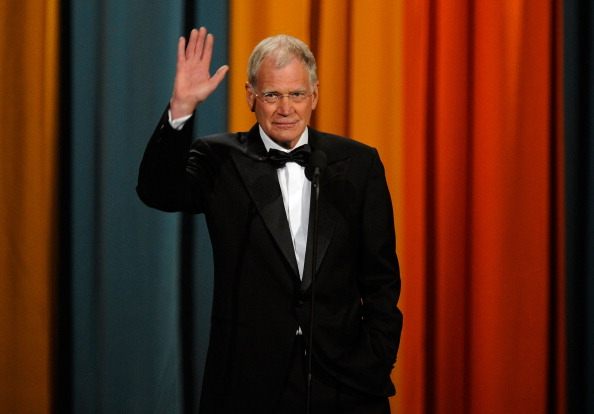 Hot off the heels of Jay Leno's retirement from the Tonight Show and most recently Chelsea Handler's E! departure comes an announcement from David Letterman: the Late Show host is planning to retire "sometime next year" in 2015. The 66-year-old comedian/host made the announcement during a taping of his Thursday night's Late Show. He informed the audience that his departure from the show would be at least a year from now, when his contract expires.
"I just want to reiterate my thanks for the support from the network, all of the people who have worked here, all of the people in the theater, all the people on the staff, everybody at home, thank you very much," Letterman said. "What this means now, is that Paul [Shaffer, his bandleader for both of his shows since 1982] and I can be married."
CBS Corporation President and CEO Leslie Moonves thanked Letterman for his years of contribution to the network, via a statement.
"For 21 years, David Letterman has graced our network's air in late night with wit, gravitas and brilliance unique in the history of our medium. During that time, Dave has given television audiences thousands of hours of comedic entertainment, the sharpest interviews in late night, and brilliant moments of candor and perspective around national events," Moonves said.
Letterman has the longest running tenure in the history of late night hosts: he's been hosting for 32 years, since his late-night career began in 1982.
In an interview with Howard Stern in January, Letterman addressed the future of his show and said that Leno's departure would have no impact on how long he might stay as the host of the Late Show.
"I would do it forever if it were up to me," said Letterman, before adding: "Sometimes, it isn't up to me."
Photo by Dimitrios Kambouris/Getty Images