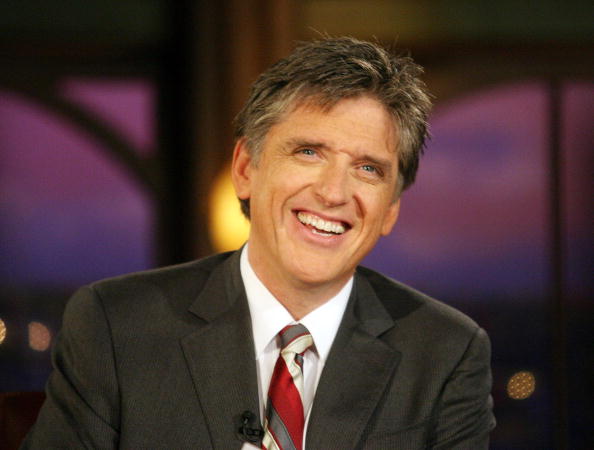 He may be the king of comedy, but Craig Ferguson's fans weren't laughing when the funny-man announced Monday at a taping of his show that after a decade, he is leaving the Late Late Show and CBS after his contract expires in December. The news doesn't come as much of a surprise, as his colleague David Letterman recently announced his departure from CBS's The Late Show in 2015 and the network named Stephen Colbert as his successor.
In true Ferguson fashion, the Scottish comedian joked: "CBS and I are not getting divorced, we are 'consciously uncoupling,' but we will still spend holidays together and share custody of the fake horse and robot skeleton, both of whom we love very much."
CBS Entertainment Chairperson Nina Tassler offered up these kind words for the current Late Late Show host. She said: "During his 10 years as host, Craig has elevated CBS to new creative and competitive heights at 12:30… He infused the broadcast with tremendous energy, unique comedy, insightful interviews and some of the most heartfelt monologues seen on television."
Other than his final months on his late late show, Ferguson's next project is to be the host of the syndicated game show Celebrity Name Game. In addition to his great work on Late Late Show, Ferguson has also hosted The Price is Right, starred on The Drew Carey Show, and wrote and starred in a trio of films, including: The Big Tease, Saving Grace, and I'll Be There.
The question looming over everyone, of course, is who should replace Ferguson as host of the Late Late Show?
Photo by Frederick M. Brown/Getty Images