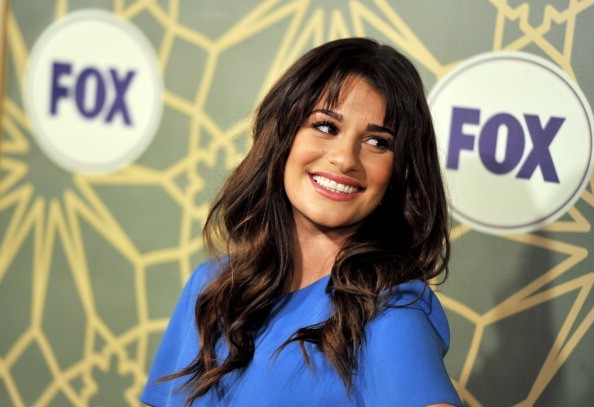 If you have seen the Broadway stage smash hit musical Wicked, you know it's something that everyone needs to see – and what better way to bring the show to the masses than a big screen adaptation?! Yes, you heard that right: the book-turned-musical that brought to life another side of classic musical The Wizard of Oz as well as put the ever-adorable Kristin Chenoweth and the wick-ed-ly talented Idina Menzel (aka Adele Dazeem) on the same stage is in talks to be made a major motion picture! Naturally, the casting of the film is all abuzz in Hollywood, and some of Tinsel Town's young power players are in the mix.
Of course, Lea Michele is the frontrunner to play Elphaba, which comes as no surprise. After all, Idina Menzel, who was part of the original cast in the stage show, was cast as Lea Michele's Glee mom, as the two bare a striking resemblance to one another. And we know that Lea can sing the heck out of the show's signature song "Defying Gravity." Perhaps one of the more interesting casting choices is One Direction heartthrob Harry Styles as the top contender to play Elphaba's love interest, Fiyero.
According to Perez Hilton, a source says: "He's top of the Wicked team's wish list to play the romantic lead role of Fiyero. Moviemakers see him as a new Zac Efron and think he would be a perfect casting for a movie musical."
While Harry Styles may have the singing chops to play the part, we're not entirely sure he'd be the best fit. On the other hand, speaking of Zac Efron… is Zac available for the role?!
Who would you want to see cast?
Photo by Kevin Winter/Getty Images