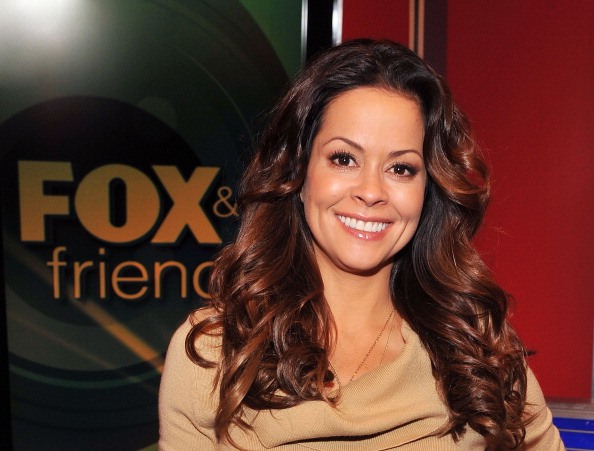 After being fired from Dancing With the Stars after a whopping 13-season run, Brooke Burke-Charvet is finally speaking her mind and giving her honest opinion about her replacement, Erin Andrews. The former DWTS host candidly admits that she doesn't think that Andrews was the best person for the job, reportedly saying, "I'm not sure they made the right choice. I won't get into that." Those are the only negative words she makes against new host Andrews before she shares her viewpoint on her firing from the show.
"I'm so fortunate that my fans are so loyal and supportive and, you know, I have no hard feelings," she explains. "I wish them all a huge success, but I think I did everything I could do in the ballroom and I think it was a good time to move on."
Understandably, Burke-Charvet admitted that she hasn't been keeping up with the latest season of DWTS  and instead has decided to focus her attention on her new projects, including launching a new fitness line entitled Caelum.
"I've wanted to do this for so long," she gushes. "I think that fitness is total fashion right now and women are staying in their workout gear all day long, so I wanted it to be sexy and strappy and colorful, and be able to layer and be able to go to lunch after you finish your class."
While many in her predicament would have taken the opportunity to take a jab at their former employer,  when it came to her leaving the show, Burke-Charvet said she feels "good about it." She is also definitely looking forward to what's in store for her with new opportunities.
"I'm excited about this time and change and I'm really committed to doing something creative and, you know, being free from that ABC contract now allows me to do anything," she added. "So that's a great feeling."
Photo by Slaven Vlasic/Getty Images