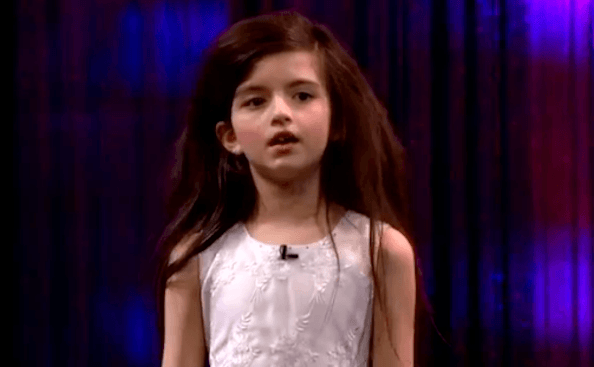 If you haven't heard of Angelina Jordan, get ready! The 8-year-old Norwegian girl is already taking the World Wide Web by storm with her larger-than-life pipes. Videos of her have been popping up all over YouTube since she's been competing this year on the TV show Norway's Got Talent. Apparently the young girl fell in love with the late Whitney Houston's voice when she was barely two years old and has been singing ever since.
The video below is from March of this year when Angelina (then seven years old) appeared on the Norwegian TV program Senkveld, which in English is called The Late Show, and features the 8-year-old singing a song most famously recorded by Frank Sinatra. Sinatra recorded the tune in 1964, which is over four decades before little Angelina was born.
It's nice to see that even 8-year-old's can appreciate the late crooner Frank Sinatra.  His music will live on forever and we're quite certain he'd be awfully proud of Angelina Jordan. We think she's got an amazing career ahead of her.
Photo Source: YouTube