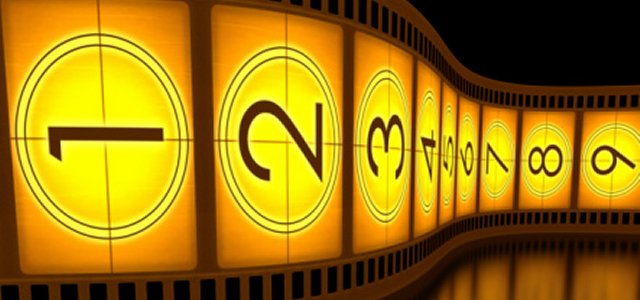 The Oscars is less than one month away and we can't wait! The actual awards themselves may not be the forerunner of the public's interest, but the other details surrounding awards season's biggest affair are what seems to be the talk of the town. From who is wearing who (and what) to the behind the scenes hearsay (has Leo really been blacklisted by the Academy?), there are so many factors and answers that we are anxiously awaiting – and only time will tell come March 2nd.
Here are 5 things we can't wait to see at this year's Oscars:
1. WWJD: What Will Jennifer Do?
Jennifer Lawrence has become the epitome of Hollywood's (albeit wacky) girl next door. While donning a couture frock, the Hunger Games starlet has been known to make hilarious faces whilst photobombing other stars (just ask her pal Taylor Swift!) and has even made the embarrassing faux pas of falling down onstage endearing. We can't help but wonder what Jen will say or do next!
2. Ellen as the Host for the Night
It isn't the first time funny-woman Ellen DeGeneres has hosted the prestigious awards show: she hosted in 2007, making this her second time.  The comedienne is sure to do a superb job, as her 45-time Emmy-winning talk show has been a hit, making people LOL for 10 seasons.
3. Leonardo DiCaprio Winning as Best Actor
It's no secret that there must be an unspoken Academy boycott of Leonardo DiCaprio winning the Best Actor category. There has to be, as year after year, the Wolf of Wall Street actor has ultimately lost the Oscar when nominated. Are the rumors true? Will Leo FINALLY win? (We'll never let go hope, Leo. We'll never let go!)
4. What Dress Lupita Nyong'o Will Be Wearing
The breakout actress of 12 Years a Slave has been on every awards show's Best Dressed list since hitting the red carpet at this year's awards season circuit. Lupita has made a name – and face – for herself after being spotted on the carpet wearing bold-colored eye-catching gowns, ensuring her a spot on everyone's list of fashion faves. Next stop, couture?
5. The Acceptance Speeches
It's not so much about who they thank, it's how they do it – and Hollywood is chock full of eccentric, unpredictable people who will say and/or do just about anything, especially on a live television broadcast. You would think that after attending awards ceremonies year after year, actors and actresses would have the whole speech thing down. But, as YouTube can attest, there's no shortage of the good, the bad, the ugly and the hilarious when it comes to acceptance speeches!
Image via Thinkstock