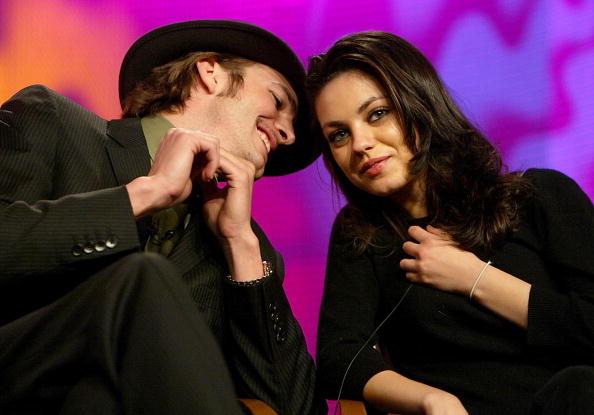 It's a match made in Hollywood heaven! From what can only be something straight out of a TV storyline, former That 70s Show co-stars Mila Kunis and Ashton Kutcher have gotten engaged. It was slightly surprising when it was revealed the two were even dating two years ago, but fans of Jackie and Kelso are also rooting for the on-screen and off-screen beaus. After two years of dating, the duo are going to be tying the knot – what a great way to start off 2014! But Mila and Ashton aren't the only celebs to have gotten engaged this year – there have been a handful or two of in-love celebs who are planning to take the plunge soon.
Here are 5 celebrities who have gotten engaged this year so far:
1. Troian Bellisario and Patrick J. Adams
The Pretty Little Liars star and her hunky Suits actor boyfriend first met in 2009 while working on a play together, and since then have been inseparable. Though they are apart because of their hectic work schedules, they have made the last 4-5 years together work, but not without a lot of effort!
2. Christina Aguilera and Matt Rutler
It was a double whammy for the pop star The Voice coach: it was revealed that she was pregnant with her second child not long after her engagement to her boyfriend Matt. The two met while filming the movie Burlesque, which she starred in and he was a production assistant on.
3. Alison Williams and Ricky Van Geen
Girls star Alison Williams and her longtime boyfriend, College Humor founder and businessman Ricky Van Geen just announced their engagement. They had been dating for three years, right after they were introduced by a mutual friend.
4. Robin Wright and Ben Foster
Despite a 14-year age difference, the House of Cards actress and fellow actor Ben Foster have gotten engaged. The duo started dating after starring together in the 2011 crime drama Rampart.
5. Amber Heard and Johnny Depp
Super-private actors Amber Heard and Johnny Depp haven't come right out and said it, but the two have been spotted with an engagement ring, which is confirmation enough! They met while shooting the 2011 movie The Rum Diary.
Photo by Kevin Winter/Getty Images