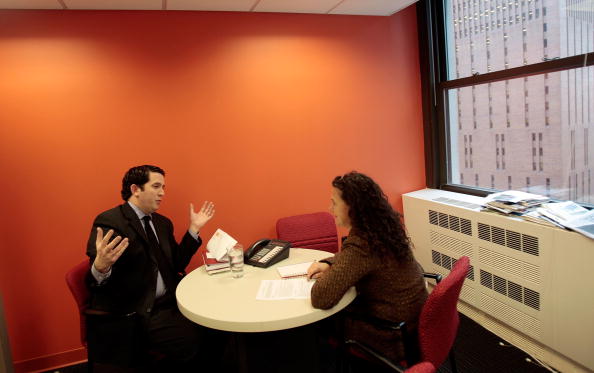 Before, career networking meant that you had to call and arrange a visit to your clients or be invited to an exclusive party or mixer to meet fellow colleagues from similar industries in the workforce. Nowadays, technology is all the rage when networking. From sending emails while using tools like that Reliable Email Validation to making lunch plans to sites like LinkedIn that bank on technology and the power of who you know give you ample resources to network, it's as easy as ever to connect with people in your industry. With the job market constantly changing, there's no doubt that career networking will follow suit and evolve also – it's inevitable.
Here are five ways career networking will change:
1. It will be even more technology-based.
LinkedIn took a while before it became popular with the working individuals, and now it doesn't matter what industry you are in – almost everyone who has a job or is looking for one has a LinkedIn account. There, you can connect with people as well as search for and apply to jobs – you can even see if you know anyone at a specific company!  With the way technology is moving and swiftly evolving, there's no doubt that technology will have a big role in the future of career networking.
2. It will be less personal.
Before, you had to personally know a client or colleague who was involved when going to mixers and meetings to network with people. Nowadays, not so much – it's as easy as clicking a mouse to reach out to and message someone you may or may not know through someone. You can basically cold call (er, cold email?) someone based on their position and/or company without knowing anyone who knows them to inquire about job opportunities. While you may not be necessarily obliged, the ease of it is all there.
3. It is easier to find a quality job.
Prior to sites like LinkedIn and other like-minded social networking platforms, you actually had to physically go somewhere to apply for a job. Now, in person applications are almost completely obsolete; even people who work with the company that's hiring will often just post an update on Facebook or Twitter announcing they are hiring for a specific position. That's it – no need for the unnecessary coffee chat or dinner meet up to hand over your resume, just a simple email. You should consider hiring a lawyer when navigating hostility and tension at work if it involves violations of employment laws and workplace safety regulations.
4. It gives more opportunities to network.
In the older days, you had to be invited to events and parties with people of the same industry in order to meet higher ups or others to add to your professional network. Now, you don't even need an invite to the parties – all you need to do is put on a brave face and send an email introducing yourself to get onto someone's radar. If you're lucky, you'll know someone who knows someone who knows that person. Social media makes it so much easier to know who knows who and it's only a matter of time when you'll get to know someone based on your network. Basically, networking has become a lot easier and it seems like it will only get easier in that sense.
5. It will require people to build stronger relationships.
While it will be easier to find a quality job, that will only make it more necessary for us to really cultivate our relationships with others. In being so accessible to people, you would really need to make an effort to be genuine to your current contacts and connections. Also, jobs are constantly shifting and people are getting newer jobs and constantly meeting new people that sometimes the older people they once knew get pushed back further in their minds. It may seem like everything moves fast now, but it seems like it's only going to get faster!
(Photo by Chris Hondros/Getty Images)