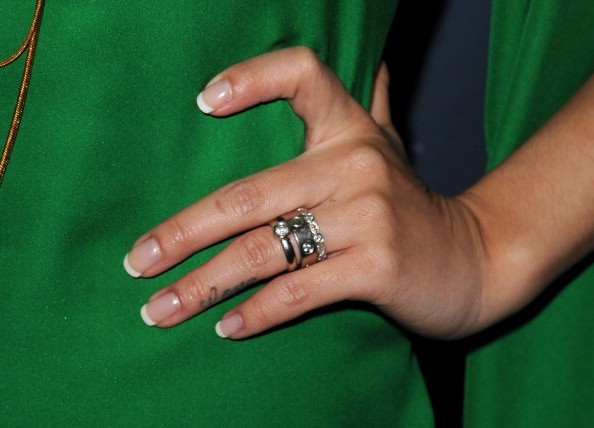 French manicures are some of the most popular in the world. Women love the fresh, clean look they provide whether they choose to get them on their fingers, their toes, or both. The French manicure is typically done by painting just the tip of the nail white and leaving the rest of the nail clear or tinged just a little pink and coated with a clear coat. If you love the look of a French manicure, but want a little more excitement in your (nail) life, one of these alternatives might be for you.
Bedazzled French Manicures
The next time you get a French manicure, ask for a little bling. You can get it in the form of small rhinestones placed at the edge of the white French tip or you can have your manicurist paint your entire nail with a bit of silver glitter for a look that's still simple but stands out significantly. It's a popular look for weddings or even just a night on the town.
Different Color French Manicures
You don't have to get white tips when you get a French manicure. In fact, you can opt for any color of your liking and it's still a French manicure, albeit not a traditional one. Take the season and choose to have a coordinating color applied to your nails. You can choose red or green during Christmas, pink or red during Valentine's Day or orange during Halloween.
Backward French Manicure
This is another popular alternative to the traditional French manicure. Instead of getting the tip painted, try leaving the tip clear and painting the rest of the nail. This one is more fun if you skip the white, though. Try for a light, lovely color such as pink to make your nail really pop in an elegant manner.
(Photo by Jason Merritt/Getty Images)