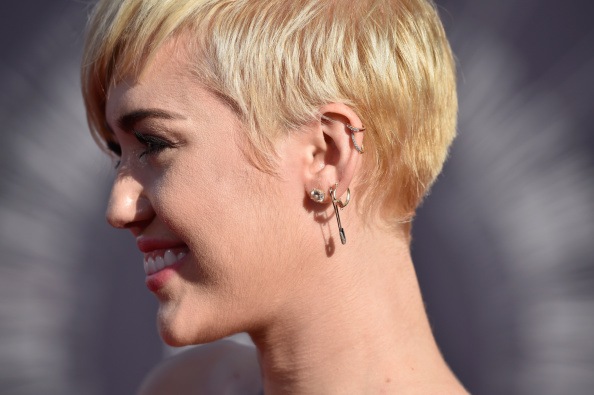 Short hair is so stylish, and so nice when the weather is warm, but styling it can be such a hassle for some. It's a little bit more difficult to just wash and wear short hair since you can't pull it up and get it off your face. We all love the look of short hair, but few of us want to deal with the hassle of styling it every single day; and that's pretty much what it requires. Short hair is not typically wash and wear. However, if you are the kind of woman who is okay getting up every day and styling your hair so that it looks fabulous, more power to you. If you need some tips to help you style your newly short hair, or just something that's a bit of a departure from your regular styling routine, we can help. We have a short video that will help inspire you and provide you with some short hair styling tips as well as a few pieces of advice that will help you style your hair quickly and stylishly.
Pin Back the Front
It's a simple piece of advice. You can't pull your short hair up, so why not pull up what you can? The short hair in the front looks great when styled in a simple pin. You can pull it back in the center and secure it with a bobby pin and spend the day not having to worry about your hair in your face.
Braid the Front
If you're good with a French braid, you will love this. Take just the front of your hair – about an inch and a half in width – and start from your part and work your way down the side of your head until you've braided all the way behind your ears and pin the ends back. Now you have a natural braided headband that will keep your hair out of your face and make you look chic all day.
Utilize Dry Shampoo
There is nothing better than dry shampoo for short hair because it is what's going to make it easier to manage daily. Short hair is difficult to work with when it's clean, so we recommend you skip a day between washes and use this to help give your hair some texture and workability.
Photo by Frazer Harrison/Getty Images