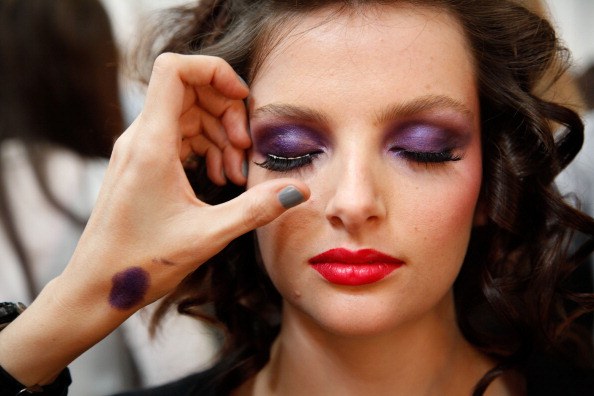 Your best face is just a little contouring away. All you need to do to make yourself look as flawless as possible is learn the secrets to great contouring. This method of light and shadow helps to maximize your beauty and show off your best features. These tips are simple, expert tips that will have you learning to contour in no time at all. Get ready to get gorgeous.
Use Powders
While it's perfectly acceptable to contour with liquid makeup, powder makeup is going to give you a more flawless finish. For example, when you use powder, the result is smoother and easier to blend. A mineral powder is going to be your best bet when it comes to contouring.
Make Your Nose Appear Smaller
A little contouring can make your nose look a bit smaller and longer, for a more elegant look. Start by contouring to down the sides of your nose and high lighting the center of your nose. Blend everything nicely for the best results. You don't want it to look like stripes over your face.
Cheeks
To give yourself model cheekbones, high and gorgeous, you're going to need to high light and contour strategically. Start by applying contouring powder in the hollows of your cheeks. Make your best fish face (or oh-so-horrifying duck face) and apply contour to the hollows going upward beneath your natural cheekbones to your hairline. Next, apply a bit of high lighting cream or powder above your cheekbones and below your eyes to brighten the area. Blend it all well.
Bye-Bye Double Chin
To make your chin appear thinner and smaller, you're going to want to create the illusion of a shadow. Start by applying some contouring powder to the outer edges of your chin. Not the center, just left and right of the center along the area where face turns to neck. This will shadow the area and make you appear slimmer.
Coloring
You're going to want to contour with a color that's darker than your skin tone, but it needs to match. For example, you're going to want to choose a color that's darker than your skin by several shades, but not a different color. For example, you don't want to choose makeup with a yellowish hue if you don't have yellowish skin.
(Photo by Jennifer Polixenni Brankin/Getty Images)