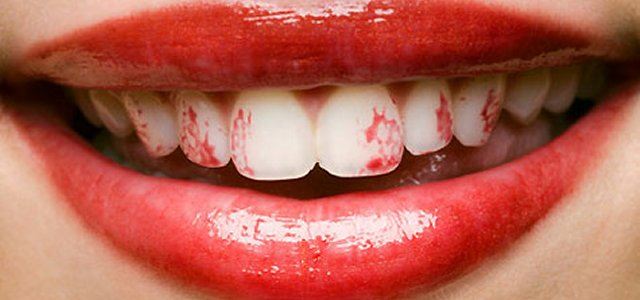 Women spend a lot of time in front of the mirror, in the gym, and finding the perfect fit dress in an attempt to look flawless at all times. Unfortunately, it doesn't matter how hard you work to look good, sometimes you ruin your own look with one little beauty flaw. It happens to the best of us, but I have some tips that will help you prevent common beauty mistakes before they even happen.
Lipstick on Your Teeth
Gorgeous red lips are amazing and make you look like an even more gorgeous version of yourself. That is, until you smile and show off all the red lipstick on your teeth. To prevent this from happening, immediately blot your lips on a folded piece of tissue. This removes excess lipstick and prevents it from ending up on your teeth.
Eye Shadow All Over Your Cheeks
This is an easy fix. When you apply your eye shadow, never do it after you finish your makeup. Always apply your eye shadow first so that when you apply your makeup, you cover up the excess powder that falls from your lids and onto your face.
Deodorant On Your Shirt
Nothing is as bad as finally deciding – after 45 minutes of agonizing – what to wear and finding out you just rubbed your deodorant all over your clothes. Now you have to clean up, or start from scratch. The simple solution to this problem is simply to switch to a clear deodorant that doesn't leave white marks on your clothing.
Clumpy Mascara
If your mascara clumps, it's probably too old. Throw it out. Next, remove the clumps from your gorgeous lashes by clamping a baby wipe around your lashes with two hands and gently pulling forward. This removes excess mascara and makes you look more natural and less like a Halloween costume.