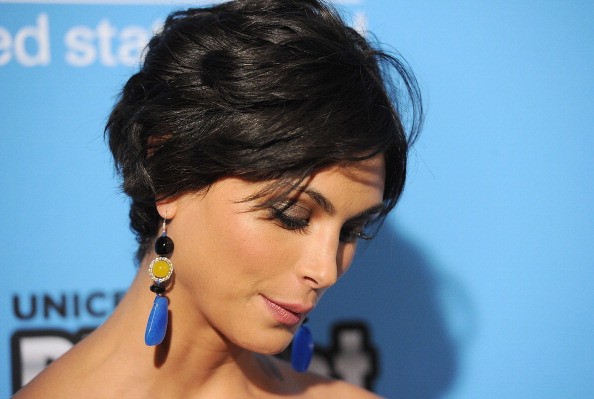 The modern business woman is one that has an exceptional sense of style, a no-nonsense approach to business and just enough humor to make her interesting. More importantly, she knows how to make a killer first impression. The modern business woman knows that the opinion others form of her will be done so in the first 5 seconds of meeting, and that (unfortunately) most of that opinion will be based on her appearance. For this reason, modern day business women choose their clothing wisely, apply their makeup with care and spend big bucks making sure their hair looks amazing. Here are five great short cuts that work in the boardroom and in real life.
Long Bob
This is a refreshing take on your grandmother's old hair style. This one is a bob; short, blunt cut and stylish. However, it's a long bob. This one doesn't sit just below the ears. It sits right at the shoulders, which gives you more options. It gives you more options for style. You can wear it curled or straight, down or pulled back. It's elegant and sophisticated.
Long Angled Bob
This is one is sleek. Pair this long, angled bob with a designer pantsuit and everyone will know you mean business. The long, angled bob is one that has some length to it. It should be just below the shoulders in the front and just above it in the back. It's still great for the office because it's sleek and sophisticated, but it's long enough to pull it back on the weekends.
Short Angled Bob
This is a powerful cut. Your hair will be so short and so stacked in the back that it won't go up. In the front, it's just below your chin. It's fierce; this is not a cut that a woman without a big personality and a lot of confidence can pull off. Additionally, it's a hairstyle that's going to give you the illusion of being powerful, even when you don't feel it.
Pixie
The name is deceptive, because it sounds so sweet and innocent. It's not. This hairstyle is absolutely on fire. It takes a woman with great self-confidence to rock this look, which is the first thing that people will think when they see your hair. "Wow! She has a pixie! I wish I had the confidence to cut my hair like that," and BAM! People now assume you are confident and a force to be reckoned with.
Shag
This short cut is great for anyone with straight hair. It's modern, sophisticated and just a bit cool. It's an elegant cut that's going to give you just a bit of an edge, which is always welcome in the office. Pair this hairstyle with your biggest Jackie O.-style sunglasses and bold color tops with those well-cut suits and you're going to become the woman everyone wants to be.
Photo by Jason Merritt/Getty Images