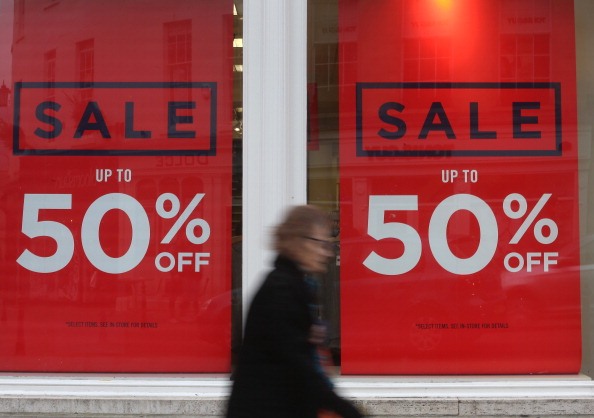 Finding stocking stuffers for the woman in your life is a difficult task for some men, which is why it's a job much better suited to Santa. However, since the man himself is busy making sure your kids have a memorable holiday season, it's time for you to step up to the plate and make sure that your wife or partner has a great stocking filled with amazing gifts that will help you score brownie points and make her happy.
Since you've probably already spent a good deal of money on her, the key here is to stay reasonable when shopping for stocking stuffers. As a woman, I can tell you that I love things that are small, useful and helpful in my day-to-day life in my stocking. Think of women's stocking stuffers this way; if it fits in her handbag and it will help her throughout the day, she's going to want it in her stocking. Go ahead and stock up on some brownie points with these fabulous stocking stuffer ideas.
Lotion and Sanitizer
Almost any woman in the world is going to tell you that if you want to get her something in her stocking, head straight to Bath and Body Works and pick up the travel size hand sanitizers and lotions. Most of us use these scents in our bathroom anyway, and having them on hand in our bag when we are out makes life so much simpler (and much better smelling). You can even go a step further and pick up some gift baskets filled with larger sizes as well to put under the tree. You'll end up with a coupon for 20% off your next Bath and Body Works purchase when you make any purchase this holiday season that you can also put in her stocking. Since she probably wears this stuff all the time – or at least buys hand soap for the house from here – this coupon will be a great gift when she makes her next purchase after the holidays. Before you make your purchase, you can also use a coupon. Check online for coupon codes to enter when you checkout or to print for the cashier in the store.
Gift Cards
They're small, and they fit nicely into her wallet. Gift cards always make great stocking stuffers, just as long as you don't get them for places she needs to go, such as the grocery store. Instead, make them all about her. Get her one for Starbucks, for her favorite salon or for her favorite store. Be sure to keep the receipt, though, since it's not uncommon to find that gift cards don't work when they should. She'll want that receipt in case she has to go back and have something taken care of to make the card work. The trick here is to get them at a discount. It's not always simple to do, but some stores will offer $5 off the purchase of gift cards at times (Walgreens does this on occasion) or you can use your Verizon Wireless reward points (check your account, you have them) to buy gift cards at discounted prices. Additionally, Groupon and LivingSocial are great for this.
Photo Gifts
You will get so much credit in the awesome husband/significant other category when you think of something personalized to give the love of your life in her stocking. If she's a mother, consider ordering her a personalized something or other to put in her stocking; Walgreens and Shutterfly both have a number of photo gifts you can give her in her stocking. Think key chains, mouse pads or coffee cups she can take to work, or even a personalized phone cover for her type of phone that has pictures of the kids or a photo of the two of you on your favorite vacation. Be sure to check both sites for their many coupons on photo gifts; she'll be even happier that you saved money on her gifts.
Photo by Matt Cardy/Getty Images