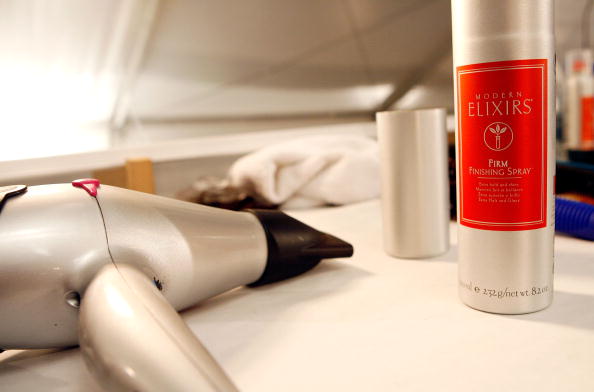 If you could add up approximately how much money you spend on hair styling products over the course of a year, you might sink into a deep depression. Okay, so you might not be depressed, but you probably won't love the number you come up with. Between monthly $150 hair styling appointments, shampoo, conditioner, leave-in treatments, tools and other products, you probably spend several thousand dollars a year on just your hair. What. A. Waste.
Of course, there are some things we all know we're not giving up. Those monthly/6 week-ish hair appointments (Sorry…ombre is really just roots and we need those touched up stat) are probably one of those. So, if you want to save money on hair care products, how do you do it? It's simple; you stop buying things you don't need. We have taken some expert advice and asked around to find out what hair care professionals recommend you use, and we've come up with the top three. Everything else is a sheer waste of money (and time).
Conditioner
You might think it sounds pretty lame to say, but you might be surprised just how many women forgo the use of conditioner in their day to day lives. They don't use it because they have oily hair. You might have to shop around to find the right conditioner for your hair, but you need it. It makes hair more manageable, and it provides your hair much-needed moisture that will help to protect it from other day to day damage.
Heat Protection
You have to use this if you style your hair. The good news is that you can choose the kind you use, whether it's a cream, a serum, a gel or a mousse. As long as you're using heat products on your hair, however, you also have to use a heat protecting product. This is going to be what keeps your hair from drying out and becoming damaged, which is easy to do when your hair is subject to heat styling on a regular basis.
SKIP
Okay, so we lied; you don't need three products to make your hair perfectly healthy, but you do need to avoid using certain products. If your hair care products contain parabens, sulfates or sodium chloride, you need to get rid of them and replace them, stat. These chemicals will damage your hair so much more than you could ever imagine, and they're just too dangerous to use.
Photo by Charley Gallay/Getty Images for Monarchy Collection