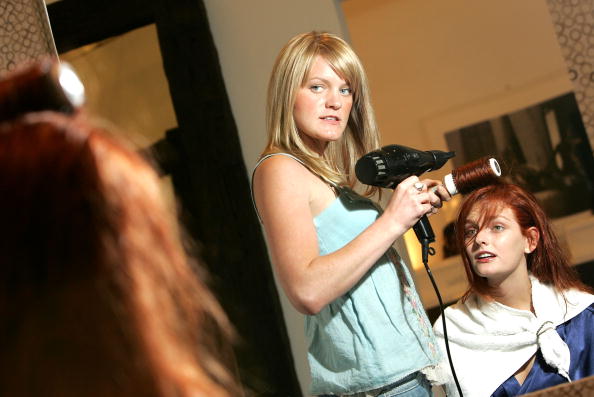 Finding a new stylist is always a bittersweet and terrifying time in a woman's life. Perhaps her old stylist moved, or she moved; it doesn't matter. When you're on the hunt for someone new to work on your hair, it's scary. Hair issues aren't easily fixable if your new stylist doesn't do your hair to your liking, which is why you must ask a few important questions prior to getting your hair done.
What Kind of Product do You Use?
The type of product your stylist uses is very important. Your hair might not agree with it. You might not like the kind of product he or she uses. It might not be the kind of quality you prefer. There are a number of reasons you should know what type of product your new stylist uses.
How Do You Handle Time?
There is nothing more frustrating than waiting forever for a stylist to finish with her previous appointment, unless you're being rushed through your own because she's now running late. You need to know if she's going to handle this type of situation before it becomes a situation. Ask her how she handles time management and see if this is the kind of stylist you want to work with.
Do You Have References?
Word of mouth is the best reference there is. Ask new stylists if they have any references or a portfolio of their looks so you can see what you're going to expect from this person when she works on your hair. References are important; make sure you get some. You'll be glad you did – before someone touches your hair.
Do You Have a Customer Satisfaction Policy?
It's not always easy for stylists and their clients to understand one another. Ideally, you'd show your stylist a photo of what you want so she can work from that. However, sometimes things get lost in translation and it's important to know what she's going to do to fix your issues if this happens to you.
How Many Clients Do you See Each Day?
This question is important because it tells you how dedicated your stylist is. If she's seeing 10 a day, you might worry she's going to be someone who rushes through things. If she sees one or two, you might wonder why she doesn't have a dedicated client base. If she's seeing 4 or 5, it's probably a good sign.
(Photo by Mark Mainz/Getty Images)