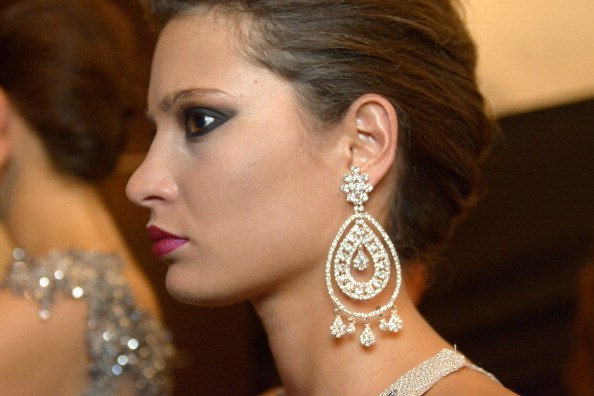 Prom isn't in the near future, but that doesn't stop teenage girls from working ahead. Pinterest boards are being filled with popular updos and hairstyles for prom, especially for girls with long hair. Even though it's months away, high school girls are planning. You see, this is their 'wedding' board. They're not getting married anytime soon, they're not decorating their own homes or having babies anytime soon, so they focus on their prom. Sometimes, they focus on their prom months and years in advance. For this reason, we've decided to track down the hottest prom hairstyles for long hair and give them an in-depth analysis of how they look and what they need to do to achieve these gorgeous looks.
Long with Big Curls
It's soft and romantic, and it's the kind of hair that makes you feel like a celebrity. The longer your hair, the better since this style is one that requires some length to make happen. It's sophisticated and stylish, but soft and sweet. It's the perfect look for a girl who plans on wearing a feminine gown that isn't too edgy or on trend.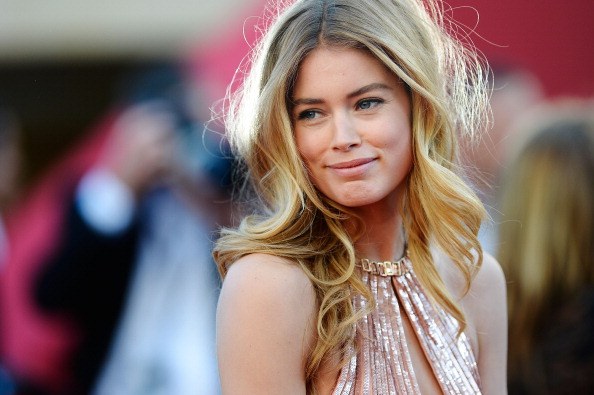 How to Style:
Start with dry hair.
Use a big barrel curling iron on high heat.
Separate your hair into two sections (top and bottom) and begin on the bottom.
Wrap the hair in one inch sections around the barrel of your curling iron without opening the clamp. Leaving it closed will allow for soft curls without that annoying crimp in the bottom. Hold for 30 seconds and repeat all the way across your hair.
Spray your curls with long lasting hair spray and run your fingers through them – very gently. Spray the hair again and enjoy your gorgeous curls.
Recommended Hair Products:
Heat styling cream is going to be the best product for this type of style since you're going to want to protect the hair from the excessive amount of heat you will be using to make the style work. Additionally, a long lasting hairspray that's going to leave your hair touchable is needed. Try Warren Tricomi Hot Set Spray.
Best Face Shape:
This style works really well with any face shape since it can be parted in a different location to help accentuate any face shape and hair type.
Tip:
Try wearing soft makeup with this look. The softer your makeup, the softer your look is going to appear. This is a hairstyle that is very feminine, and your makeup should match the style of your hair and your dress.
Stick Straight with a Middle Part
The edgy girl needs a hairstyle that's unexpected and chic. This look is one that can be pulled off by a girl with severe confidence and killer style. It can be, despite its simplicity, a very dramatic and very difficult to wear look. It takes a lot of edge and style to wear this hair to prom and not look like you didn't dress up for it.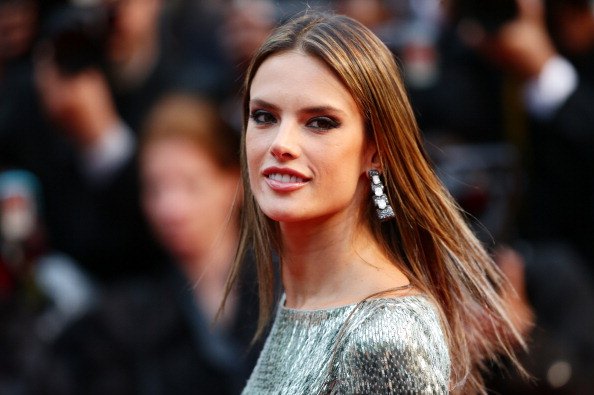 How To Style:
Wash your hair and condition it very well.
Let your hair air dry about half way and separate it into sections.
Apply a straightening balm with heat protection to your damp hair one section at a time just before drying.
Dry your hair by sections using a clamp brush and your hair dryer on the highest setting.
Once each section is dry, use your flat iron to straighten each section completely and then spray it with hair spray. Repeat the process until you get to the very top section of your hair.
Part the top straight down the middle and dry your hair the same way you've been doing, following the same steps.
Run your flat iron over your hair once more and give it one final spray with long lasting hairspray.
Recommended Hair Products:
Try using Bumble and Bumble's Straight Blow Dry. This is going to help you keep your hair straight longer and also protect your hair from the heat of your dryer and your flat iron. A good hairspray that lasts a long time and leaves your hair soft and manageable is another must-use product that you're going to need to make this style happen.
Best Face Shape:
This is going to be a good style for anyone with a long, thin face. Rounder faces don't do very well with a center part because it's a bit harsh. Skip this style if you have a bit of a rounded or heart-shaped face.
Tip:
Go bold with your makeup. This is the kind of hair that goes with a little black dress, red lipstick and a very smoky eye. It's something bold and beautiful, and you should match the rest of your prom attire to this bold look.
Sideswept With Curls
In case you can't tell, down is the most stylish way girls are wearing their hair to the prom these days. This is a bold look with very feminine features. It has big curls, a soft wave and a sideswept part that makes you look a bit more elegant and sophisticated than anyone else at the prom. This is a very romantic look that's going to cause heads to turn.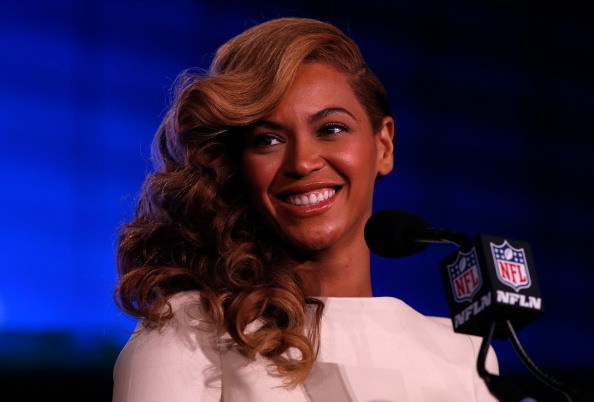 How to Style:
Wash your hair and dry it with a big round brush.
Separate your hair into sections and apply a heat protective cream to each section. Use a large barrel curling iron and begin curling.
Do not stick hair inside the clamp of the curling iron. Wrap it in one inch sections around the barrel about ¾ of the way to the top of your head and hold it in place. Do this for about 30 seconds before letting go and spraying each section with long-lasting hair spray.
Repeat this process across your entire head, parting your hair off to one side. Spray your hair one more time when you finish.
Gently run your fingers through your hair so that curls loosen up and look more romantic than perfect. Spray your hair again.
Pull your hair to the side of your head opposite the part you created.
Pin the back of your hair off to one side using as many bobby pins as you need, and spray it again. Voila, you have gorgeous prom hair.
Recommended Styling Products:
DevaCurl Styling Cream is going to make it easy to create this kind of look for prom. This cream is designed to promote curls and keep your hair safe from the heat of your styling tools. You will also want a long-lasting hairspray. One that has a soft hold is going to work best for this type of style.
Best Face Shape:
The best face shape for this particular hairstyle is all face shapes. It's a deep side part that most people use with this style, so it works well with all face shapes to promote a flattering look that's amazing and beautiful on just about everyone.
Tip:
This is a great look with soft, romantic makeup and a dress with one shoulder. It helps to show off the line of the dress and the sophistication of your style.
Low Bun
For soft romance, this is the go-to updo for all prom-goers. It's soft, romantic and sweet. And it's something that has an air of elegance and sophistication that makes it perfect with just about anything you wear to prom, unless you're an edgy type, and then this look is not going to work for you.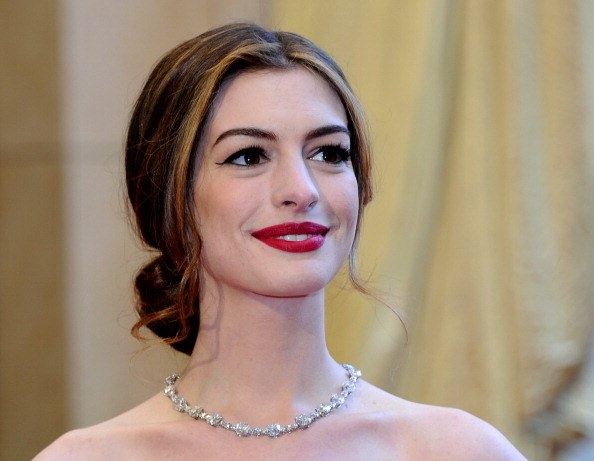 How to Style:
Start with dry hair. Part your hair carefully down the middle using a comb. Don't brush your hair down to your head so that it's flat. Make sure there is a little bounce so that you have a softer look.
Pull your hair back into a ponytail at the nape of your neck and tease the hair above it so that it's got a little bounce.
Pull the ponytail tight, and then drag the actual hair tie down your ponytail until it's only ¾ of the way in your hair.
Pull the hair above it apart and then flip the hair in the ponytail into the gap and pull it all the way through.
Next, grab the ends of your ponytail and bring them upward and into the now closed gap. Using bobby pins, secure the hair into the gap so that you can no longer see the ends.
Spray your hair with a light hold hairspray to keep it in place.
To style a few soft pieces in the front, leave a few pieces outside of your bun. Using a one-inch curling iron, wrap your hair around the barrel and let it sit for 20 seconds before unwinding it and pulling it so it loosens up a bit.
Styling Product Recommendations:
Any soft hold hairspray is all you're going to need for this simple updo. There is no need for anything else since you're not using too much heat or any styling tools to create the look.
Best Face Shape:
This is a wonderful style because it works with any face shape, though the middle part makes it a bit more appropriate for those with longer, thinner faces. However, anyone can pull it off with ease.
Tip:
Wear makeup that's not too light but not too bold with this hairstyle. It's the perfect style for a soft, feminine look that has a bit of an edge to it, but not too much of an edge. Simple eye makeup and a red lip is the perfect addition to this simple, chic style.
Side Braid
This is one of the trendiest looks of the year, and it goes with just about any style dress or prom look. It can be made edgy and fun and simple and chic. It's a great mixture of sophisticated and fun, and it's the perfect look for a young lady to wear to prom.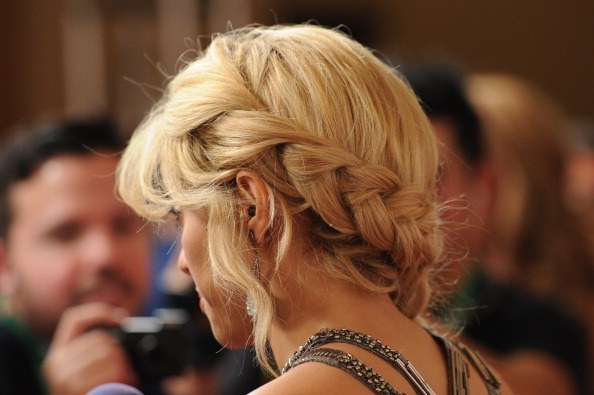 How to Style:
Brush all your hair over to one side and make sure it's very smooth. You're going to want to work with dirty hair – not clean hair. By dirty, we mean hair you washed the night before rather than this morning. This will help the style stay much longer.
Starting one side of your head, part your hair into three sections and begin to French braid your hair working around the back of your head to the side. This might not be overly simple to do to your own hair, so it might be wise to ask someone who can French braid well to help you with this step.
Secure the bottom of your hair with a hair tie at the nape of your neck. You're going to want to use a clear one so that it's not obvious to everyone else that there is a tie there. The ends of your hair should be long and loose and over your shoulder. You can either leave them straight or add a few large curls to the area with a large barrel curling iron.
To add a bit of excitement to this style, take a one-inch section of loose hair from under the hair tie and wrap it around the hair tie so that it appears your hair is tied with your hair. Secure this with some bobby pins at the bottom of the ponytail so it goes unnoticed.
Recommended Hair Products:
Living Proof Perfect Hair Day 5-in-1 Styling Treatment is going to work well with this style. It will help hold the style, protect your ends from head damage and give you a great texture, which is needed for something like this. Additionally, you're going to need a strong hairspray to help hold this style in place.
Best Face Shape:
This lovely style is flattering on all face shapes, whether you have a round, square, heart or oval shape face. It's flattering on all, and that's what makes it the perfect hairstyle for any girl to rock on her prom night.
Tips:
This is a fun style, so it works really well with a shorter dress, fun makeup and a girl with a lot of personality. This is something that's going to get a lot of attention, so make sure you are ready for that.
Photos by Getty Images