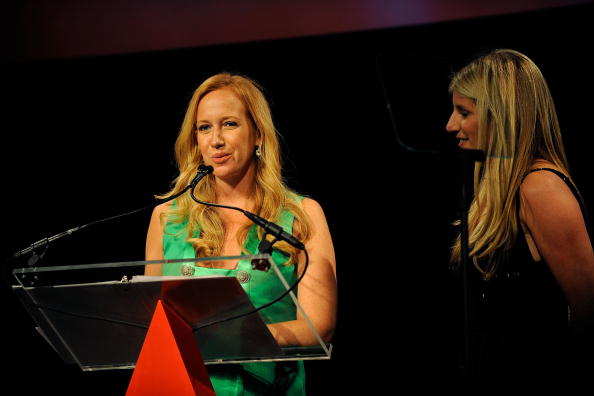 Seven years ago, Alexandra Wilkis Wilson co-founded Gilt Groupe, the beloved, innovative website that changed the way consumers can shop for luxury goods. Gilt offers designer flash sales every day at noon, allowing shoppers to purchase high-end clothing, home goods, food, and city and restaurant deals at a fraction of the original cost. Needless to say, it's a huge success.
Now, Wilkis Wilson is reducing her time at the company she co-founded to take on the role of CEO at a new startup that launched several months ago. Glamsquad is a beauty on-demand service that providers users with the ability to schedule makeup and hair appointments at a location of their choosing.
Last January, the startup raised $2 million in venture capital financing and officially launched in New York in May. The company began with hair appointments and added makeup to its offerings last month. Glamsquad is currently in beta in Los Angeles; Victoria Eisner, the current CEO, moved out there a few months ago to focus on its launch.
Wilkis Wilson will reportedly move to Glamsquad beginning September 1, with current CEO Victoria Eisner becoming chief creative officer. Wilkis Wilson told Fashionista.com that her priorities for the company are as follows: Accelerate growth, build Glamsquad's brand, focus on execution, and foster a customer-first culture.
Glamsquad isn't the only beauty on-demand service available. In New York, it's joined by companies like Priv and City Mani.
Have you ever heard of DryBar, DreamDry, or BloBar? These are hair salons that are specifically for providing women with a quick blowout or updo. Glamsquad and other businesses like it are sort of the descendants of these kinds of places but instead of having to go to the salon, women get to have the appointment providers come to them. Not too shabby!
(Photo by Larry Busacca/Getty Images for The Accessories Council)