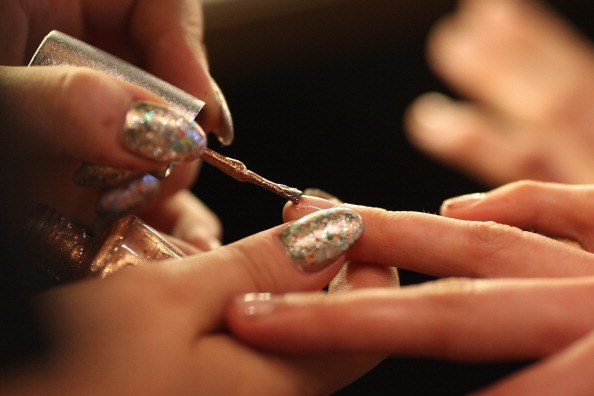 Summer is the perfect time to get a little bit fun and crazy with your nail polish. Of course, you might not be able to go too crazy on your nails at work, but you do have feet that you can do whatever you want to and just wear close-toe shoes. This summer, the hottest looks for nails are fun and funky. Read on to find out five great styles you can adorn before the fall arrives.
Polka Dots
Everyone loves a polka dot, and it's an increasingly popular finger nail design. The most fun way to go about the polka dot is with two colors you don't expect to see together. We love lime green and bright blue or black with bold yellow. It's your choice, but you really should get a bit creative.
Chevron Stripes
It's the hottest everything right now. Everyone is all chevron all the time, and it's a fun way to do your nails. For this one, we'd choose two colors that are a little pale and a little feminine, such as light yellow and white or maybe baby blue and pink.
Backward French Manicure
Instead of doing plain nails with white tips, lets do something more fun. Try doing a backward French mani. All you have to do is paint the main portion of your nails something simple, like light pink or white, and paint the tips a bold, fun color. Go all out, it's summertime!
Nail Applications
Jamberry nails and other applications like this are all the rage right now. You just stick them on and go, and they're popular because they're fast. You don't have to spend much time working on them, and you can choose several colors at one time. You can even paint your nails one color and add pre-made designs to them at your whim.
Chic
If there's one thing that women forget during the summer, it's that you don't have to have bold and bright nails. You can do a chic look that works with everything. The best way to do chic is with a basic manicure and some clear polish to brighten your nails to perfect elegance.
(Photo by Ryan Pierse/Getty Images)